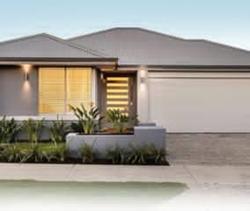 To make our home designs even better, we have plenty of promotional offers to add those modern luxuries to your home at a fraction of the usual price
Perth, Australia (PRWEB) January 22, 2015
FHOC, the First Home Owners division of Aveling Homes in Western Australia, has just posted a new page to their website that offers detailed information about their promotions for January. From first time home buyers who are looking forward to purchasing a place to call their own to people who have bought several homes over the years, First Home Owners Center offers a variety of ways for their clients to save money.
As the founders of FHOC understand, buying a new home can be as stressful as it is exciting. From trying to decide which is the best deal to what neighborhood will be perfect for their family, finding a first home can be difficult. This is where FHOC can help; thanks to their experience and knowledge in the local property market, people can obtain their goal of home ownership.
"To make our home designs even better, we have plenty of promotional offers to add those modern luxuries to your home at a fraction of the usual price," a spokesperson for FHOC noted, adding that from entertainment suites and advanced air conditioning to wonderful locations and great deals on financing, the benefits to building with FHOC just keep adding up.
For example, for a limited time, with every new home design on their website, FHOC is offering their clients a free entertainment package that is worth over $10,000. The generous bonus includes a huge, wall-mounted 55-inch Samsung S6 1080p HD Smart TV along with a 3D Blu-Ray player. Another promotion that is detailed on the new page allows homeowners-to-be to upgrade their desired home design with luxurious amenities at a fraction of their usual cost. In addition, FHOC is offering a great deal on high-quality and durable floor and window fittings; for $1,499, new homes will be outfitted with attractive ceramic tiles, slimline blinds and thick carpeting.
Anybody who would like to learn more about FHOC is welcome to visit the user-friendly website; there, they can read about the current promotions. Those who are interested in purchasing a home may contact one of FHOC's friendly and experienced experts by phone on 1300 643 690.
About FHOC:
FHOC is the First Home Owners division of HIA award winner Aveling Homes, one of Western Australia's most quality focused building companies. What this means for their clients is that above all else, quality and affordability is what they can expect when they choose FHOC. For more information, please visit http://www.fhoc.com.au/