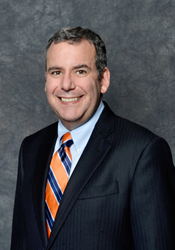 SAN ANTONIO, TX (PRWEB) August 14, 2014
TFEA, an official affiliate of the International Festivals & Events Association (IFEA), is a professional trade association for Texas-based festival and event planners, volunteers and suppliers. All Texas members of IFEA automatically become a member of TFEA, providing both local support and activity and a global connection to the events industry.
TFEA represents the hundreds of festivals that celebrate the history, legends, culture, art, folklore and natural beauty of the Lone Star State. In addition to the vast offering of money-saving benefits and networking opportunities provided by IFEA, the Texas Festivals & Events Association provides local programming to help our members learn, grow and increase professional standards and practices.
John R. Melleky, CFRE is the Chief Executive Officer for the Fiesta® San Antonio Commission. Before joining the Fiesta® Commission, Melleky was the executive director of the Society of Cardiovascular Anesthesiologists Foundation in Richmond, VA. He also founded 3fold consulting LLC, which provided event planning, association management and fundraising services for a variety of nonprofits.
While working with Veronica Whitehead & Co. as operations director, Melleky worked on conferences for Time Warner and MasterCard, and for 10 years with the FORTUNE 500 Forum. He was also the operations director for Real Simple's "Get Organized New York Tag Sale" in Central Park, which raised money for the New York City Fund for Public Schools. Melleky volunteered for 17 years with the Richmond Christmas Parade, including serving as chair from 2003 through 2007. Under his tenure, the 2007 Parade and Character Lunch were recognized with IFEA's Southeastern Institute's Silver Kaleidoscope Award. John has a B.S. in Business Administration from the University of Richmond and an MBA from Virginia Commonwealth University and is a member of IFEA and the Association of Fundraising Professionals.
For more information visit http://www.fiesta-sa.org. Fiesta® 2015 takes place April 16-26! Viva Fiesta®!