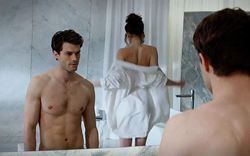 "California still leads in kink, but other states are catching up fast"
Los Angeles, CA (PRWEB) March 07, 2016
Even the most conservative American can't deny the country's changing attitudes towards sex. Big box retailers like Wal-Mart and Target and local pharmacies CVS and Walgreens have recently added sex toys to the shelves with huge success.
Clayton Ferguson, CEO of My Bedroom Spice analyzed millions of dollars of sex toy sales in the US market which revealed unprecedented shifts in Americans buying behavior.
"Over the past few years we've seen big changes in consumer tastes. Whereas previously it was common to see 'vibrators' or 'couples toys' as queries on our sites search bar, today we're flooded with customers searching for 'nipple clamps', 'handcuffs' and all other manner of kinky products"
This tectonic shift in consumer purchasing patterns has been spurred on by the release of the best-selling novels and film Fifty Shades of Grey. "The books doubled the size of the industry in 2012. Then in 2015 the feature film boosted the industry again by another 70%."
So what's the most popular item? Which state is the kinkiest? The data shows that California still holds the lead with 13% of overall sales, and vibrators are still in the lead. However the biggest spike by far is in whips and bondage gear, with an increase in sales of 300% over the last two years.
This frenzy is not about to die down any time soon. The industry as a whole as begun bracing for the sequel, slated for release around Valentines Day 2017. Universal has recruited U.S. House of Cards director James Folley to replace the films original director Sam Taylor-Johnson.
MBS Retail Limited operating as MyBedroomSpice.com is a worldwide online adult toy retailer founded in 2012 by Drew Jackson and Clayton Ferguson as a case study in their graduate entrepreneurship program at the prestigious Gustavson School of Business at The University of Victoria. They now ship to 36 countries and 49 states with revenue exceeding $10M per year.