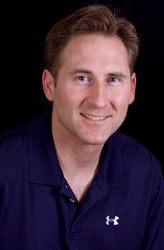 This video is important because it covers the basics of spinning and provides a "system" to teach and learn this foundational skill. This video was named the Top Rated video at iCoachSkating.com in 2009.
Madison, WI (PRWEB) October 31, 2013
Figure skating tips website iCoachSkating.com has just announced the next in a series of complimentary figure skating videos it's offering figure skaters and skating coaches. The video is a presentation on basic spinning from world-renown spin specialist Bobbe Shire. The video provides a systematic approach to teaching and learning basic figure skating spins and it gives a framework of important fundamentals for Shire's other videos at iCoachSkating.com. The video can be found at http://icoachskating.com/bobbe-shire-spinning-in-5-steps/ for approximately the next 10-15 days.
The was named the Top Rated Video of 2009 at iCoachSkating.com and the information in the video remains cutting edge to this day. In fact, this information is timeless and speaks to the brilliance of Shire, a pioneer in the area of spin specialization. iCoachSkating.com founder Trevor Laak explains, "This video is important because it not only covers the basics of spinning but also provides a system to teach and learn this foundational skill."
Bobbe Shire is one of the premier spin coaches in the world and has been coaching for over 40 years. She has worked with a large number of National, World and Olympic competitors to perfect their spinning technique. Shire holds PSA Master Ratings in both figures and freestyle and has presented at numerous USFSA and PSA conferences and training camps throughout the country. Some of Shire's well known clients include Sarah and Emily Hughes and Johnny Weir.
By specializing in spins, Shire has developed novel teaching methods that help her students understand and execute proper spinning techniques including centering a spin. As a specialist, Shire and her students are constantly pushing the envelope in terms of creativity, technical ability, and skill development.
As discussed by Shire in the complimentary video, the 5 steps of spinning include the presentation edge, the push onto the spinning foot, the hook (the most important part of any spin), the spin itself (spin centering) and the exit. Shire takes the time in the video to explain the most important aspect of each of the 5 steps. The method provided in the video is excellent systematic approach to teaching spins. The video also highlights Shire's terminology and concepts that have helped make her one of the most sought-after spin coaches in the world.
This video is part of a series of complimentary videos from iCoachSkating.com that is intended to share quality information that a large number of skaters and skating coaches can utilize immediately. iCoachSkating.com founder Trevor Laak explained why this video was chosen. "This video is an outstanding example of the kinds of videos on our website. It has a thorough discussion of how to teach basic spins, including the difficult skill of centering a spin," said Laak.
iCoachSkating.com is also providing a set of additional complimentary figure skating videos for those visitors who sign up for notifications of future videos. Each of these complimentary videos share important information that all skaters and coaches should know or at least be aware of. "We'd really like skaters and coaches to sign up for these email notifications so they don't miss any of the free videos. The videos are only being shared for short time, so it's helpful to get the notifications," said Laak. He offered assurances that emails will only be sent to those signing up when a new video becomes available and when sharing other important information they will find valuable.
iCoachSkating.com was launched as a response to the lack of high-quality educational material for figure skating coaches on the Internet. Laak created the website as a way to share cutting-edge teaching techniques from some of the best coaches in the world. Access to the website was originally open to only coaches but expanded in 2011 to all figure skating participants. According to Laak, the subscriber base has grown steadily since 2008 and the majority of subscribers are figure skating coaches. However, the fastest growing segment of subscribers is currently adult skaters.
The array of skills required to be a proficient figure skater or figure skating coach is astonishing. Therefore, the breadth and variety of topics covered by the figure skating videos at iCoachSkating.com is extremely broad. The presenters are experts in specific areas of the sport. Bobbe Shire's spin video is an example of the high-quality techniques that are taught on iCoachskating.com.
iCoachSkating.com is currently open to new subscribers. Subscriptions are available on a monthly, 6-month, and annual basis and are renewed automatically. Those interested in "how to figure skate" or "how to teach figure skating" are encouraged to follow iCoachSkating.com on social media by Liking the iCoachSkating.com Facebook page and following iCoachSkating.com on Twitter.
About: Founded in 2008 by figure skating coach Trevor Laak, iCoachSkating.com is the premier online training and educational resource for all figure skating participants, providing instructional figure skating videos on a broad range of topics, including figure skating jumps, figure skating spins, and other figure skating moves. The website has helped thousands of figure skating coaches, adult figure skaters, figure skating parents, and youth figure skaters by providing cutting edge training techniques and information about how to figure skate and how to teach figure skating. The company's mission statement is "to inspire a new era in figure skating education based on updated information and ideals, so quality information is available to all skaters and coaches in a convenient and cost effective manner." To learn more about iCoachSkating.com, please call (608) 827-3035 or visit them online at http://icoachskating.com.