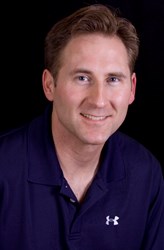 How does it get better than that?
Madison, WI (PRWEB) September 30, 2013
iCoachSkating.com has just announced a list of its most recently published figure skating videos. These educational videos are appropriate for all figure skating participants, including figure skating coaches, skating parents, youth figure skaters and adult figure skaters. The videos cover such topics as figure skating jumps, figure skating spins, and other figure skating moves.
iCoachSkating.com was launched in 2008 as a response to the lack of high-quality educational material for figure skating coaches on the Internet. Website founder and figure skating coach Trevor Laak created the website as a way to share cutting-edge teaching techniques from some of the best coaches in the world. Laak said, "Our most recently published videos include those from 2 Olympic coaches, a spin specialist, a jump specialist, a footwork specialist, and an off-ice training expert. How does it get better than that?"
The range of topics covered by the figure skating videos at iCoachSkating.com is very broad. By design, the iCoachSkating.com faculty has a broad set of skills, although many of the presenters are experts in specific areas of the sport. The faculty includes Olympic coaches Audrey Weisiger, Michelle Leigh, Frank Carroll, and Tom Zakrajsek.
The latest video to be posted this month is Nick Perna's The Flip Jump – Part 1. This is the first part of a multi-part video series on the flip jump. The flip jump is probably the most overlooked of the 6 primary jumps in figure skating, largely because low level skaters tend to do them correctly off a back inside edge. But many skaters struggle with the jump and Perna explains why and how to address it.
Olympic coach Tom Zakrajsek teaches an axel class at the Grassroots to Champions Supercamp held in Faribault, MN in July/August 2013. This video is the first in a multi-part series by Zakrajsek sharing the information he covered in his in his classes at camp on how to do an axel. The first two videos in the series discuss proper warm-up and the details of the forward take-off edge.
Amy Brolsma shares some tips for teaching and properly executing an inside slide chasse or slip. This element shows up as a major part of the US Figure Skating Intermediate Moves In The Field Test. Although this element is not difficult, many skaters do not do it correctly.
Tots expert Kayla Johnson offers a number of ways to use Beanie Babies or "Beanies" in a tots class. Using toys is a great way to shift the focus of young (and old) skaters away from the details and mechanics of actually skating. Kayla demonstrates how she uses the toys in a class.
Olympic Coach Frank Carroll continues his previous discussion about jump air position with a description of the backspin and common air position or backspin errors. Even though he is talking about the backspin in this video, he's really discussing it in terms of jumping and the tight rotational air position for double, triple, and quad jumps.
Karen Olson continues her discussion of power pulls. In two recent videos she covered forward power pulls and backward power pulls as independent elements and as they relate to the US Figure Skating Pre-Juvenile Moves in the Field test. In this video, she addresses one of the most common errors and offers ideas on how to correct it.
Sheila Thelen explains how to do a split falling leaf figure skating jump. This jump belongs in the split jump family, but it's an edge jump rather than a toe jump like standard and Russian split jumps. The take-off is very similar to a loop jump and one of the keys is simply to jump high enough to have time to split.
Figure skating strength and conditioning coach Kristina Anderson talks about how the relative dimensions of a skater's body affect the ability of a skater to attain a "nice looking" sit spin position. In particular, the length of the femur is particularly important because it helps define how far the hips must sit behind the skate in the sit spin position.
Spin specialist Charyl Brusch explains how she teaches a butterfly spin. This discussion contains further details from Charyl on this spin as she already discussed the butterfly here. The butterfly is often confused with an Arabian. Charyl explains the difference and notes that almost no figure skaters actually do an Arabian.
iCoachSkating.com is currently open to new subscribers. Subscriptions are available on a monthly, 6-month, and annual basis and are renewed automatically. Those interested in "how to figure skate" or "how to teach figure skating" are encouraged to Like the iCoachSkating.com Facebook page, follow iCoachSkating.com on Twitter, or sign up for free updates on the home page of the website. The website contains hundreds of videos that are not posted on this page. Subscribers may use the Archive section, the Coaches section, or the Search function to access all the figure skating videos on the site.
About: Founded in 2008 by figure skating coach Trevor Laak, iCoachSkating.com is the premier online training and educational resource for all figure skating participants, providing instructional figure skating videos on a broad range of topics, including figure skating jumps, figure skating spins, and other figure skating moves. The website has helped thousands of figure skating coaches, adult figure skaters, figure skating parents, and youth figure skaters by providing cutting edge training techniques and information about how to figure skate and how to teach figure skating. The company's mission statement is "to inspire a new era in figure skating education based on updated information and ideals, so quality information is available to all skaters and coaches in a convenient and cost effective manner." To learn more about iCoachSkating.com, please call (608) 827-3035 or visit them online at http://icoachskating.com.