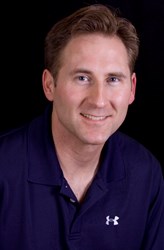 We published more videos in the last 30 days than in any previous 30 day period over the last 5 years.
Madison, WI (PRWEB) October 31, 2013
Figure skating video website iCoachSkating.com has just announced a list of its most recently published videos. These educational figure skating videos are appropriate for all figure skating participants, including figure skating coaches, skating parents, youth figure skaters and adult figure skaters. The videos cover such topics as figure skating jumps, figure skating spins, and other figure skating moves.
iCoachSkating.com was launched in 2008 as a response to the lack of high-quality educational material for figure skating coaches on the Internet. Website founder and figure skating coach Trevor Laak created the website as a way to share cutting-edge teaching techniques from some of the best coaches in the world. Subscriptions were initially restricted to figure skating coaches, but access to the website was expanded in 2011 to all figure skating participants. The website has seen steady and continuous growth over the last 5 years according.
According to iCoachSkating.com founder Trevor Laak, the last 30 days represent an important period for the website. Laak said, "We published more videos in the last 30 days than in any previous 30 day period over the last 5 years."
The array of skills required to be a proficient figure skater or figure skating coach is astonishing. Therefore, the breadth and variety of topics covered by the figure skating videos at iCoachSkating.com is extremely broad. By design, the iCoachSkating.com faculty has a broad set backgrounds and many of the presenters are experts in specific areas of the sport. The faculty includes Olympic coaches Audrey Weisiger, Michelle Leigh, Tom Zakrajsek, and Frank Carroll.
In today's announcement, the following presenters and topics were discussed:
Olympic coach Tom Zakrajsek did an entire 7-part series on the axel jump. These 7 videos cover a wide range of information including warm-up, preparation, take-off, air position, and landing. Zakrajsek's entire presentation was captured at the Grassroots to Champions Supercamp held in Faribault, MN in July/August 2013. The entire 7-part series is currently available to all website visitors and is part of the iCoachSkating.com complimentary video program. All skaters and coaches should watch these 7 videos.
Pole harness and jump expert Nick Perna begins a multi-part series on the flip jump. The flip jump is probably the most overlooked of the 6 primary jumps in figure skating, largely because low level skaters tend to do them correctly off a back inside edge.
Olympic coach Michelle Leigh has two videos, both discussing the axel and double axel. Skaters working on double axel often lack edge pressure and proper alignment and control to successfully execute the jump. One video covers an exercise at the wall to develop the correct movement. The other exercise focuses on creating a controlled and efficient step position.
Kori Ade continues her off-ice jump class series with a discussion and demonstration of off-ice flying spins. The exercises target the flying sit spin as well as the flying camel. The exercises provide more benefit than just flying spin training as they work on core control and strength needed for all advanced figure skating moves.
Compulsory figures expert Page Lipe continues her multi-part series on compulsory figures (also called school figures) with a demonstration of "threes to center." Lipe and one of her skaters demonstrate the figure and Lipe explains that the skills learned from this figure directly improved an important jump for the skater.
Figure skating strength and conditioning coach Kristina Anderson discusses important concepts related to off-ice strength training for figure skaters. In particular, Kristina addresses the myth that off-ice training will "bulk up" female figure skaters or make them appear overly muscular. Scientific evidence clearly dispels this myth as most female skaters have little or no chance of adding significant muscle due to muscle type, normal hormone balance, stretching, lack of rest, and massage.
In two videos, turns and footwork expert Amy Brolsma shares how she teaches backward outside choctaws. Brolsma describes and shows a relatively simple drill at the wall and she explains that the skater must fully shift weight or the drill is worthless. She also describes the movement in detail and suggests using training aids to develop the correct movement of the shoulders.
Finally, tots class expert Kayla Johnson shares some ideas of how to use on-ice drawings to engage and inspire the skaters in a tots class. She shares two games called the Obstacle Course for all skills and the Scraping Game which should be used prior to learning stops.
This list represents a typical set of presenters and topics, covering a breadth of topics from basic skills for very young skaters to elite jump technique for advanced skaters. Each video contains multiple figure skating tips and tricks as well as detailed explanations of the underlying foundational concepts.
iCoachSkating.com is currently open to new subscribers. Subscriptions are available on a monthly, 6-month, and annual basis and are renewed automatically. Those interested in "how to figure skate" or "how to teach figure skating" are encouraged to Like the iCoachSkating.com Facebook page, follow iCoachSkating.com on Twitter, or sign up for free updates on the home page of the website. The website contains hundreds of videos that are not posted on this page. Subscribers can use the Archive section, the Coaches section, or the Search function to access all the videos.
About: Founded in 2008 by figure skating coach Trevor Laak, iCoachSkating.com is the premier online training and educational resource for all figure skating participants, providing instructional figure skating videos on a broad range of topics, including figure skating jumps, figure skating spins, and other figure skating moves. The website has helped thousands of figure skating coaches, adult figure skaters, figure skating parents, and youth figure skaters by providing cutting edge training techniques and information about how to figure skate and how to teach figure skating. The company's mission statement is "to inspire a new era in figure skating education based on updated information and ideals, so quality information is available to all skaters and coaches in a convenient and cost effective manner." To learn more about iCoachSkating.com, please call (608) 827-3035 or visit them online at http://icoachskating.com.