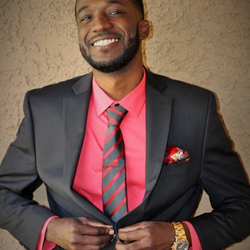 I'm passionate about providing singles opportunities to meet, have live experiences in cool venues. It's really that simple!
Las Vegas, NV (PRWEB) April 15, 2015
More and more singles are trading marriage, children, and the white picket fence for promising careers, non-traditional families, and rental housing. A new dating website launched in April 2015 is shifting their focus from marriage to simply creating memorable intimate experiences. "Even though Millennials don't feel as much societal pressure to marry, everyone is looking for a connection," said First Impression's CEO & Co-founder, Calvin Guess. "Our goal is to use innovation to recreate an old-fashioned 'gentlemen & a lady' courtship experience," he said.
First Impression's "Match. Meet. Share" model separates them from their competitors and is the motivation for their live events. "We provide a fun and highly interactive atmosphere for singles to meet, connect, socialize, build friendships and hopefully find love at the same time," said Guess. Guess, who is single, was inspired to create the dating site after growing up watching his young single mother go through heartache and break-ups while dating. He knew he could help others find love by sharing his first-hand knowledge of what to do and what not to do in courtship – beginning with the all-important first impression.
According to the 2010 U.S. Census, marriage rates between 1990 to 2011, declined 62.1 percent in Nevada, despite Nevada being the U.S. marriage capital. Las Vegas is home to almost a million singles, yet is known for being 'dating challenged'. Nevertheless, Guess and his co-founders, Marce Cotton and Anthony Lee, chose Las Vegas as home for First Impression because of the city's vibrant nightlife and high visitor count. Currently, membership is free, open to all age ranges, with a simple sign-up process. Membership also includes invitations to exclusive events. First Impression plans to host four singles events over the next quarter, including an alter-ego party complete with a photo shoot. "I'm passionate about providing singles opportunities to meet, have live experiences in cool venues," Guess says.
To learn more about this online dating site visit the website: http://firstimpressionlove.com/.