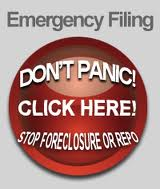 Talk to a bankruptcy attorney in Irvine for free if you are considering filing Chapter 7 bankruptcy 888-901-3440
Irvine, CA (PRWEB) October 28, 2013
There are many people who wish to file Chapter 7 bankruptcy in Irvine CA to get out of financial troubles quickly and successfully. However, this option is not affordable for a large number of people out there because of all the fees and charges involved in it. The popular bankruptcy lawyers Zhou & Chini have recently offered a payment plan solution to the residents of the city as demonstrated in his new ad campaign. The "flexible payments" campaign should be successful as it has already attracted a large number of people who want to file bankruptcy to alleviate outstanding amounts to their creditors and clean their credit report. To find out more about filing for bankruptcy, or about the different types of bankruptcy information in California call the law office directly at 888-901-3440
Filing for Chapter 7 bankruptcy is a viable option for a large number of people out there who wish to file bankruptcy individually, and who haven't used this solution in the past eight. This type of legal procedure helps the debtors to pay off almost all outstanding debts through court proceedings. Some people are able to keep most of their assets and still be able to pay their creditors to come out clean. However, most people find it difficult to afford all the costs attached to such a procedure including lawyer fees and charges of filing the case and collection of all the documents. This situation is prevalent in almost all cities of the state of California United States including Irvine. Because of this, the renowned bankruptcy attorney in Orange County California recently launched an ad campaign in which a highly affordable Chapter 7 bankruptcy solution has been offered to clients. The law firm advertises in the new campaign about flexible payment options based on the client's needs. A lot of people who were putting off filing bankruptcy due to financial reasons would now be able to benefit from this option and get out of trouble quickly and effectively.
Some people act in this context without consulting a lawyer first. However, it is highly recommended that an Orange County attorney is contacted before filing bankruptcy in order to discuss other available options or alternatives to this legal procedure. An experienced bankruptcy lawyer is able to tell the debtor whether Chapter 7 bankruptcy is suitable for them or not. It is also required to act sensibly after getting relief from the court in order to re-build credit and starting off with a clean slate. These guidelines are also provided by the attorney who has adequate experience in this field and an impressive success record. To learn more about the different bankruptcy Chapters or to find out about California bankruptcy exemptions contact the firm for a no cost consultation.
Chapter 11 and Chapter 13 of the Bankruptcy Code are also practical options for some people but its best to have a lawyer tell which option is most suitable for a particular case. It is advisable to benefit from a no cost consultation and advice given by Zhou & Chini who are willing to help their clients. A person who has been able to cancel all or most of his debts through filing Chapter 7 bankruptcy cannot file a petition again in the next eight to ten years. This rule is widespread throughout the state of California and therefore it is advisable to act prudently after the legal proceedings are over.
The bankruptcy lawyers in Irvine work with the best SEO professional to assist in internet marketing, and to help promote the message about the importance of speaking with a bankruptcy lawyer in Irvine CA, if someone is considering filing. The firm continues its online presence by offering zero cost bankruptcy information on bankruptcy firm's blog and social media pages. By promoting across the internet their services online by a local SEO service, along with free consultations the firm hopes to attract more Irvine residents looking for financial relief. To read more about the firm's bankruptcy attorney Irvine Facebook page visit, https://www.facebook.com/BankruptcyAttorneyIrvine.
About the Firm: The Law Office of Zhou & Chini servicing the cities and counties of California. He is a graduate of UCLA and has been practicing law since 1999. Mr. Zhou has a wealth of experience in bankruptcy, civil litigation, family law, criminal law and unlawful detainer. Zhou and Chini Law Offices provide bankruptcy assistance to Orange County, Los Angeles, Orange County and San Diego residents. For more information about speaking with an immigration attorney in Orange County CA, call the main office number.
Contact: Ron Chini
Website: info(at)bankruptcyattorneyorangecounty(dot)org
Phone: 888-901-3440