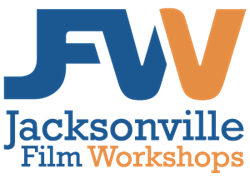 This workshop will teach you the fundamentals and advanced techniques of the DaVinci Resolve program, its workflows, benefits, and everything you need to get professional color grading results.
Jacksonville, Florida (PRWEB) September 04, 2014
In response to overwhelming demand following their free mini-workshop on basic color grading in DaVinci Resolve, Jacksonville Film Workshops presents a full-day, in-depth training workshop for advanced students who want to learn more about one of the most powerful pieces of color-correction software on the market. The workshop takes place on September 20, 2014 from 10:00 am to 6:00 pm at Multiverse Media Group in Jacksonville, FL. Experienced producer Micha McLain will be on hand to teach students the ins and outs of color grading in DaVinci Resolve.
Black Magic Design's DaVinci Resolve program is one of the most widely used color grading software systems in Hollywood, providing colorists with real-time HD picture and non-linear color grading capabilities. The package has received outstanding reviews from filmmaking authorities across the spectrum, including Filmmaker Magazine, NoFilmSchool.com, and Photography Bay.
Digital color correction has been a staple of Hollywood moviemaking since the mid-1930s when the first Technicolor features landed on the silver screen. Since then, the colorist has become one of the most important - and least recognized - members of any movie production. Whether it's the orange-and-teal "blockbuster" style of digital color grading or the more nuanced approach seen in independent features, color correction is an essential aspect of a film's identity and tone.
JFW's workshop on color grading in DaVinci Resolve intends to peel away the layers of mystery surrounding this exceptional software system by providing an advanced look at the capabilities of the program. Students will learn:
How to use DaVinci Resolve's extensive suite of tools
How to use the program's powerful compositor for advanced nodal color grades
Advanced shot matching, key framing, tracking, and secondary color correction
How to use color grading to improve a film's mood and tone
A host of real-world tips from an experienced filmmaking professional
With a software package as powerful and expansive as DaVinci Resolve, learning the ropes through trial and error can be an exercise in futility. It is for this reason that Jacksonville Film Workshops has designed their advanced workshop to help independent film editors, video production specialists, corporate video creators, church media producers, and others who want to take their basic grasp of film color grading to the next level.
The eight-hour class on color grading in DaVinci Resolve has tickets starting at $75 per person, though participants can choose to bolster their education with a specialized hour of one-on-one consultation with Micha McLain for more advanced, personalized training. JFW recommends early registration for one-on-one training as opportunities are limited.