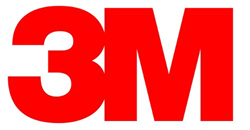 "We're proud to have served on the WQA task force to help develop these important standards." -Bill Contaxis, Strategic Business Leader, Residential Commercial Business Unit, 3M Purification
Charlotte, NC (PRWEB) September 27, 2013
Filtersfast.com, the leading online retailer of air filters and water filters, congratulates 3M Purification Inc. for becoming the first water filtration manufacturer to gain WQA Sustainability Certification on select water filtration products. A WQA Certification Symbol on 3M's packaging will help professionals and consumers identify water filtration products that are more environmentally friendly.
3M Purification joined a task force of other leading industry suppliers and manufacturers to assist the Water Quality Association (WQA) in developing sustainability standards for drinking water treatment products. "We're proud to have served on the WQA task force to help develop these important standards," said Bill Contaxis, Strategic Business Leader, Residential Commercial Business Unit, 3M Purification. "We are also proud of the rigorous environmental practices that we have already had in place, which certainly contributed to the speed with which our products were certified. We will continue our leadership in lifecycle sustainability so that our customers know they can rely on 3M to help minimize their environmental footprint."
Today's featured product is the 3M Water Factory Filter Cartridge FM-1500 DWS System. This high absorption activated fibrous carbon block filter system reduces contaminants such as lead, sediment, cysts, asbestos, chlorine, unpleasant odor and taste. This water filtration system uses the 3M Water Factor FM-1500 DWS Filter Cartridge Replacement. "As the first company to receive WQA Sustainability certification, 3M has proven itself to be a leader in environmental responsibility," said Dave Haataja, Chief Executive Officer of WQA. "This certification distinguishes 3M as a conscientious corporate citizen. Committing to environmental sustainability is the right thing to do, and consumers will respond positively."
Since 2004, Filtersfast.com remains committed as the authoritative resource for consumers, regarding the importance of changing residential and commercial water filters and air filters on a regular basis. The company strives to add to their customer's overall quality of life by offering first-rate products at the best competitive prices. By saving customers time and money, they simplify a sometimes mundane, but very necessary task. Helping consumers understand the importance of regular water and air filtration maintenance is part of the company's mission statement. For more information regarding their 3M water filtration products, along with the large assortment of water filters, air filters, humidifiers, refrigerator filters or pool and spa filters, visit http://www.filtersfast.com or call their Customer Experience Department at 1-866-438-3458.