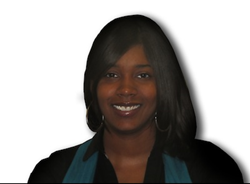 Every customer has a different request and level of expectation. Call me today for your personalized quote.
Charlotte, NC (PRWEB) August 27, 2013
Filtersfast.com, the leading online retailer of air and water filtration, introduces the newest member to their Business Services Team. Niquana L. Lewis joined Filters Fast as the new Regional Business Development Manager who will service and build personalized quotes while designing bulk air and water filter solutions for individual organizations and businesses.
Niquana is the initial contact for developing business relationships with new clients. She comes with over a decade of sales and management experience in B2B sales, paint booth, water cooler systems, retail and wireless connections. Additionally, she holds a BS in Sales and Marketing, along with an MBA in Business Management. Niquana states, "Every customer has a different request and level of expectation. Call me today for your personalized quote and get set up on our convenient 'Terms' for your organization."
By offering competitive prices well below retail, Filters Fast is committed to providing consumers with the best products, prices and service in the industry. Here are a few reasons why choosing Filtersfast.com to establish customized business solutions is a wise idea:
1. If a business has a Resale Certificate, is a government agency or tax exempt organization, they may be eligible for discounted pricing.
2. Filtersfast.com offers NET30 Terms to qualified applicants.
3. Receive stellar customer service tailored by a professional who is dedicated solely to focusing on individualized business services.
4. Email or fax purchase orders directly to Niquana for easy and convenient processing.
The company continues to maintain a track record of developing and maintaining a close relationship with commercial clients for guaranteed satisfaction.
Since 2004, Filtersfast.com remains steadfast as the authoritative resource for consumers regarding the importance of changing residential and commercial water filters and air filters on a regular basis. The company strives to add to their customer's overall quality of life by offering first-rate products at the best competitive prices. By saving customers time and money, they simplify a sometimes mundane, but very necessary task. Helping consumers understand the importance of regular water and air filtration maintenance is the company's primary mission. To contact Niquana Lewis, call (704) 248-1181 or send her an email, niquanalewis(at)filtersfast(dot)com. When sending a fax, dial 866-235-0355. For more information regarding their large assortment of water filters, air filters or pool and spa filters, visit http://www.filtersfast.com.