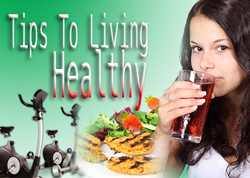 Join us in celebrating Family Health and Fitness Day to increase family-related physical activity. – Filtersfast.com
Charlotte, NC (PRWEB) September 28, 2013
Filtersfast.com, the leading online retailer of air filters and water filters, celebrates Family Health and Fitness Day. Since January 2013, the company kicked off their Healthy Lifestyle Campaign to encourage workplace health and fitness, as well as delivering healthy and affordable lifestyle tips to their customers.
Saturday, September 28, 2013 is Family Health and Fitness Day USA. This national health and fitness event focuses on promoting family involvement in physical activity. Family-related health and fitness events will take place at various schools, health clubs, parks and other sites in local communities. Many activities can be noncompetitive like low-impact exercises, games, health information booths, food demonstrations, registered dietitians or health screenings on site.
Filtersfast.com offers an opportunity to get involved with The W3 Project. The W3 Project, which is a partnership between Filters Fast, Wine to Water and TrekDesk Treadmill Desks, is building a community of people who walk in the pursuit of health and wellness for everyone. Established in February 2012, this initiative helps to provide clean drinking water for people who do not have access to it, while inspiring everyone to reach their fitness goals.
With the concern that the majority of Americans and children not getting enough exercise, Family Health and Fitness Day can emphasize the importance of having fun, while incorporating regular physical activity in their daily regimen. When people are healthier, health care costs decrease. Engaging in regular physical activities is an ideal time for the whole family to spend time together. Parents and guardians can steer children into some type of physical activity that will help them to learn and perform healthy lifestyle habits.
Since 2004, Filtersfast.com remains committed as the authoritative resource for consumers, regarding the importance of changing residential and commercial water filters and air filters on a regular basis. The company strives to add to their customer's overall quality of life by offering first-rate products at the best competitive prices. By saving customers time and money, they simplify a sometimes mundane, but very necessary task. Helping consumers understand the importance of regular water and air filtration maintenance is part of the company's mission statement. For more information regarding their W3 Project, along with the large assortment of water filters, air filters, humidifiers, refrigerator filters or pool and spa filters, visit http://www.filtersfast.com or call their Customer Experience Department at 1-866-438-3458.