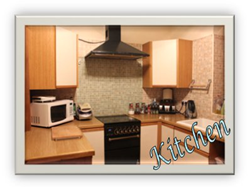 Range hood filters prevent kitchen odors and other common air pollutants from creating a polluted and unhealthy atmosphere in the kitchen and home.- FiltersFast.com
Charlotte, NC (PRWEB) July 25, 2013
FiltersFast.com is promoting a special one day offer on its vast collection of range hood filters by offering reduced prices to its valued customers. For one day only, FiltersFast.com customers will be able to take advantage of reduced prices on its entire line of replacement range hood air filters. During the summer months, millions have used their kitchen more frequently as many have had family gatherings, Fourth of July cookouts and more. During this time, food, smoke and grease particles have accumulated in the air. Unless removed, these particles will settle on walls and appliances inside the home leaving an unpleasant residue on furniture. In addition to unpleasant odors, the common kitchen appliances that may contain toxins such as carbon dioxide, radon, bacteria, mold, and mildew will re-circulate through the air which can pose a serious health risk to both adults and children.
Range hood filters prevent kitchen odors and other common air pollutants from creating a polluted and unhealthy atmosphere in the kitchen and home. Through the removal of food and grease particles you are left with fresher and cleaner air and kitchen appliances that are free from greasy feel or unpleasant odors. Range hood filters should generally be replaced every 3 to 4 months, depending on usage. Through this one day offer on range hood filters, FiltersFast.com customers will have an added incentive to order range hood filter replacements for their own home.
Since 2004, FiltersFast.com remains fully committed as the authoritative resource in air filters and water filters. The company offers first-rate products at the best competitive prices. They strive to add to their customer's overall quality of life by simplifying a sometimes mundane, yet very necessary task. For more information about their wide-range of air filters and water filters, visit http://www.filtersfast.com or call customer service at 1-866-438-3458.