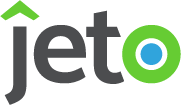 "Jeto has reduced our standard SLA for Marketing Operations turnaround on Programs builds from 5 days to 2-3 days, cutting the time it takes to stand up programs by 50% ."-- Anh Ly, Marketing Operations, Mendix
MONTREAL (PRWEB) January 30, 2019
With the Center of Excellence (CoE) becoming little more than an operations bottleneck for many modern-day companies—especially those with remote teams and large networks of consultants—real-world marketers have been demanding a way to more effectively and efficiently launch and scale their Marketo campaigns without introducing unnecessary risk or complexity. Marketing automation consulting firm Perkuto created Jeto, a Marketo app, to meet those needs.
Jeto allows marketers to delegate campaign creation and launch activities to any team member, even non-technical team members with no prior Marketo experience. Perkuto will be discussing the limitations of the traditional Center of Excellence and presenting an in-depth demo of the Jeto app as part of its "Center of Excellence is Dead" webinar at 11AM EST on February 12, 2019.
MENDIX CUTS PROGRAM BUILD TIME BY 50% WITH JETO
Low-code software platform Mendix has experienced significant, measurable results during its beta use of Jeto, allowing its team the time to focus on items that have been pushed to the back burner. "Jeto has reduced our standard SLA for Marketing Operations turnaround on Programs builds from 5 days to 2-3 days, cutting the time it takes to stand up programs by 50%," said Anh Ly, Marketing Operations at Mendix. "I imagine that this impact will only increase as we continue to scale and have more requests coming in from the multiple functions our team supports. Thanks to this time savings, I have been able to begin addressing strategic items that have been sitting on our backlog."
CAMPAIGN CREATION AND LAUNCH TIMES DECREASE BY MORE THAN 80%
Other results during the year-long beta period have been equally impressive. Nearly 1,000 end users created programs in Marketo via Jeto, with more than 16,900 campaigns being created in Jeto since January of 2018. One beta client saw campaign creation and launch times decrease by more than 80%, going from 8 minutes down to just 1.5 minutes.
BENEFITS OF JETO
Jeto has a number of benefits for marketing teams interested in leveraging Marketo without the risk associated with allowing non-technical users to have access.

Scalability: Jeto lets more people run more high-quality campaigns without requiring additional support and resources from the marketing ops team.
Revenue: More people executing more error-free campaigns leads to more revenue.
Cost savings: Campaign production fees and associated costs can be reduced, saving money.
Compliance: Lets anyone send the right corporate-branded message to the right audience while fully complying with privacy standards and laws.
With Jeto, anyone can fill out a form and launch a beautiful campaign within minutes, allowing the marketing team to give access in total confidence to field marketers, HR, support or product teams or even partners outside your organization.
"We've heard from clients that they simply don't feel comfortable letting "just anyone" loose in their Marketo platform—and for good reason," said Alexandre Pelletier, CEO of Perkuto, makers of Jeto. "Jeto alleviates those concerns by extending Marketo's power to anyone. It lets your average person put together a beautiful campaign without needing to know any of the logic or technology behind it."
ABOUT JETO
With a simplified user interface and structured validation/approbation workflow, Jeto helps marketing teams scale campaign execution by enabling non-technical people to create and launch marketing campaigns without ever needing to step foot inside their marketing automation software. Visit jeto.io to learn more.
ABOUT PERKUTO
Perkuto helps marketing leaders who feel frustrated with not having a bigger impact on revenue. As a Marketo and Bizible Platinum Partner and Adobe Community Partner, our team of experienced consultants create impactful strategies, optimize marketing operations, simplify MarTech and execute on day-to-day campaigns. We assist marketing leaders in exceeding their goals and rising to the top. Visit perkuto.com to learn more.
Perkuto and the Perkuto and the Jeto logo are trademarks of Perkuto. All other trademarks are the property of their respective owners.