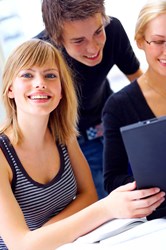 Washington, DC (PRWEB) December 03, 2013
Citizens in communities around the globe face monumental financial struggles. To prepare people around the world for continued global financial instability the National Financial Educators Council (NFEC) is sharing complimentary financial education materials via the Financial EduNation campaign.
The NFEC is a social enterprise organization that funds innovations and donations to organizations that need support. Through the Financial EduNation campaign, the NFEC is providing free personal finance resources for teachers, parents, students, non-profit organizations, and concerned citizens.
The objective of the social enterprise fund is to make practical, real world, financial education resources available to everyone. Individuals and organizations can access the complimentary personal finance resources by visiting the Financial EduNation campaign center. Here they will find financial literacy curriculum, parent tip sheets, PowerPoint presentations, exclusive celebrity videos, after-school programs, and more.
Financial education resources are also available for any parties interested in becoming involved to spread the message of financial literacy to their communities. The NFEC has a nationwide team of speakers through their Personal Finance Speakers Association. One of the Association members role is to share the complimentary resources with schools, parents, non-profit organizations, and community leaders.
The National Financial Educators Council's mission is to improve the financial capability of people of all ages, socioeconomic backgrounds and geographic locations. The completion of the Life Stages financial literacy lesson plans has rounded out their financial literacy product offerings. The NFEC is a social enterprise organization and to fulfill their mission they provide complimentary material for each product that is sold.