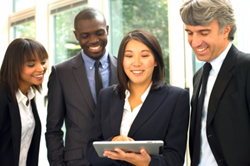 We've established a program and have secured a financing partner to help the average person use available IRA or 401K funds to purchase high cap rate rental homes
Miami, FL (PRWEB) January 15, 2015
Investors in the housing market who are not using cash to purchase a rental property now have the option to use IRA funds nationally. The JWB company is now offering its how to finance rental homes through an IRA guide at no cost online at http://www.jwbrealestatecapital.com/financing-rental-properties-with-an-ira.
The new guide is one of the promotional offerings that are available for 2015 to help national investors become aware of the different ways to finance the purchase of a real estate property. The retirement account investing guide includes textual content as well as content through streaming video to make learning easier for investors.
"We've established a program and have secured a financing partner to help the average person use available IRA or 401K funds to purchase high cap rate rental homes," said one JWB Group rep.
While there are strict rules to follow when using IRA funds to buy properties, the JWB company now has a team in place to explain all of the required steps to investors. A phone line at (904) 677-6777 is now open weekly to help provide investment information to adults in the U.S., Canada or in foreign countries who plan to buy real estate this year.
"Our company specializes in providing turnkey property opportunities, and we're now able to accept IRA funds to cover portions of the purchase price," the rep said.
The JWB Group has changed its homepage this year to offer faster access to adults who plan to schedule appointments virtually. The portal at http://www.jwbrealestatecapital.com/schedule-appointment is now active for any person who does not have time to speak by phone although who prefers to obtain information virtually on the web.
About JWBRealEstateCapital.com
The JWBRealEstateCapital.com company offers one of the simplest methods for investing in the housing industry with a retirement account. Adults across the country can now gain entry to investment programs on the JWB website. The JWBRealEstateCapital.com company currently helps over 300 clients to earn residual income from rental homes using its housing network.