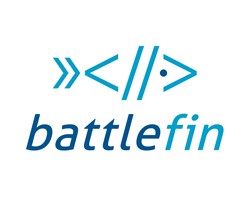 Miami, FL (PRWEB) August 16, 2013
The Big Data Combine "engineered" by BattleFin will be a rapid-fire live tryout for Big Data scientists with elite predictive analytical skills intent on monetizing their models for use in finance. BattleFin has developed a new model for start-up funding that crowdsources the world's best data scientists via an online predictive modeling competition, where the winners are invited to attend the Big Data Combine event in Miami.
The Big Data is provided by RavenPack, a market leader in sentiment analysis. RavenPack's technology turns the flood of news received by financial firms into data for use in systematic applications - all in the blink of an eye. The Big Data Combine will work with Kaggle's pool of over 100,000 data scientists to analyze the unique data set provided by RavenPack.
BattleFin will then handpick 12 finalists from a huge applicant pool to compete in the live event in Miami on October 25th, 2013. These lucky few pitch their predictive modeling expertise to expert judges and an engaged audience. They have only three minutes to present in non-technical terms three items: personal background; predictive model description; explanation of how their models could be adapted for finance. Audience members are active participants: each votes to help select the winners who get the chance of a lifetime: a shot at becoming The Big Data Combine Tournament Champion.
The newly crowned Champion will receive a service contract to work in partnership with BattleFin's SMARTFund Platform and a free license to use the Deltix Product Suite, an end-to-end platform for all phases of the alpha discovery and trading life-cycle; including data collection and aggregation, model development, back-testing, optimization, simulation, and deployment to production trading.
Big Data scientists should visit http://www.BattleFin.com to sign up to compete in the contest.
For more information about the contest, event, and general questions contact the Big Data Combine organizers via email or visit the BattleFin website.
________________________________________
About BattleFin:
BattleFin runs global seeding tournaments to crowdsource the world's best investment talent.
BattleFin focuses primarily on Big Data, Systematic and Quantitative Strategies.
About Deltix:
Deltix is a software and services company, focused on solutions for professional "quants" --quantitative and systematic traders, portfolio managers and technologists. Deltix has been operating over six years and has a development team of over 50 engineers, many with higher degrees in mathematics and computer science.
About Kaggle
Kaggle is the world's largest community of data scientists. They compete with each other to solve complex data science problems, and the top competitors get invited to consult on interesting projects from some of the world's biggest companies through Kaggle Connect.
About RavenPack:
RavenPack is a leading provider of real-time news analysis services. Financial institutions use RavenPack's news analytics to generate better returns by systematically incorporating the effects of news in their investment process. The company's clients include some of the best performing quantitative and algorithmic trading firms in the world.
________________________________________
Tags: BigData, Quant, Hedge Fund, Algo, Crowdsourcing, News Analytics, Sentiment