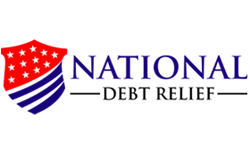 Financial as well as an emotional inventory can greatly help the marriage.
Miami, FL (PRWEB) June 17, 2014
National Debt Relief explains in an article published last June 14, 2014 how finances between husband and wife can drive divorce talks and put a marriage on ice. The article titled "Don't Let Money Problems Drive You To Divorce" shares the top reasons for divorce in the U.S. and money matters between spouses is one of the top divorce drivers between Americans. This is where petty and small misunderstandings and disagreements can turn into shouting matches and start indifference between partners.
The article shares that lack of communication is the top reason married couples go into divorce. One of the effects is how quickly it can create distance and animosity between husband and wife which in turn can lead to a myriad of problems - one of which is divorce. This has caused the most number of marriages to fail in the U.S. But the second from the top spot on the causes of divorce are finances between partners.
Disagreement on money details has led to the second most number of divorce in the country. Married couples are having a hard time keeping their marriage together when they are not seeing eye to eye in terms of their family finances. When it comes to their finances, income disparity is on top of the category as the number one reason for financial troubles in marriages.
The article shares that from experience, the men are earning more than women. But studies are showing that there are an increasing number of households where the women are bringing in more income than their husbands. There was an 11% increase in 2011 compared to 4% in 1960 when it came to the number of married women earning more than their partner.
Undergoing an inventory is one of the first steps in resolving financial issues between married couples. The article explains how a financial as well as an emotional inventory can greatly help the marriage. Sitting down and talking about the combined monthly income and matching it up against the living expense payments, loan and debt payments can help outline financial targets and goals. Talking about how each other feels about the finances can address negative feelings even before it becomes negative feelings and ruin the marriage.
The article also explains how making financial decisions as a couple can help prevent money matters from driving a wedge into the marriage. This enables each partner to account for the inputs of their spouse and helps build trust in the marriage. From as big as mortgage decisions to as small as getting a new dishwasher, couples should talk and make financial decisions together.
To read the rest of the article, click on this link: http://www.nationaldebtrelief.com.