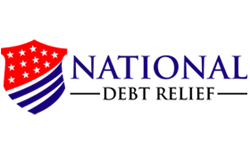 Losing a job is a very hard place to be in
New York, NY (PRWEB) January 13, 2015
National Debt Relief recently shared in an article published January 10, 2014 on how unemployed consumers can have a good grip on their finances. The article titled "Tips For Managing Your Finances When Unemployed" talks about some very useful tips for consumers who are out of a job.
The article starts off by explaining how hard it is to lose a job. Although there are a things that are worse compared to losing a job, there are not a lot of them. Losing a job is a very hard place to be in regardless whether the company says it's just corporate downsizing or that they are shifting corporate objectives in the future, the hard truth is that people lose jobs.
And one of the things that will be affected the most aside from a person's ego is their finances. This is for the simple reason that the steady stream of income is gone all of a sudden and unless there was a conscious effort to build up at least six months of emergency fund, the budget will take the hardest hit.
This is where the article shares some of the things consumers can look into to help ensure that they are still on top of their budget. It starts off by taking a close hard look at their finances.There are some people that choose to turn a blind eye and ignore the flashing red lights on their finances. Choosing to do this can only spell trouble.
It is important that consumer who lost their job have a clear understanding of their present financial standing. This will help them move forward and be able to make informed financial decisions. The next thing to do is to redo the monthly budget to take into consideration the loss of income.
The article also points out that it is a great idea to file for unemployment. It is a bitter pill to swallow for some but the benefits can extend from 26 to 73 weeks depending on the state the consumer is in. This can help augment whatever shortage there is on the emergency fund until the consumer lands a new job.
To read the article, click this link: [http://www.nationaldebtrelief.com/tips-managing-finances-unemployed/