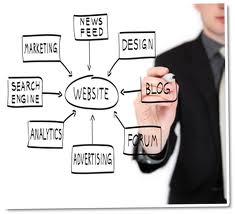 We've posted some new information on our website that details the current state of the housing industry and what types of investments are now easier to make
San Diego, CA (PRWEB) January 30, 2015
Building up more of an income to use during retirement years is one of the new strategies discussed at the JWB website this year. Financial planning ideas for retirement are now offered to investors who are examining the real estate market at
http://www.jwbrealestatecapital.com/financing-rental-properties-with-an-ira.
The differences that are found in the housing industry compared to stocks is one of the topics that are often reviewed by retirement planners each year. The JWB company is providing new ideas to better plan for retirement gains to provide a steady growth of income for adults.
"We've posted some new information on our website that details the current state of the housing industry and what types of investments are now easier to make," said one JWB Real Estate Capital source.
Adults who are exploring different financial investments in 2015 to help grow funds for retirement can learn about alternative financing in the housing industry while visiting the JWB website. Content that appears in video and text formats explains ways to non-cash investing can be used to own managed properties.
"We're helping to provide the routes of investing for many adults in the U.S. this year who are hoping to earn higher ROI compared with the national average," said the source.
The JWB company has now released new content for investors who are hoping to find the best deals in the housing market for a rental home in 2015. The page at http://www.jwbrealestatecapital.com/how-to-save-money-buying-rental-homes is now supplied that details how to reduce expenses by not paying with direct cash.
About JWBRealEstateCapital.com
The JWBRealEstateCapital.com company supplies men and women who invest in the housing market with a clear path to earn monthly profits. The company has launched its nationwide turnkey property ownership program this year. The JWBRealEstateCapital.com company now has a full staff of experts who provide investment packages by phone or through the company web portal.