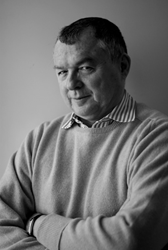 Espionage today? Keeping things top secret is less important than being quick to think and ask the right questions.
New York, New York (PRWEB) June 30, 2016
With intrusive technology everywhere and connected devices at home, work and play, it would seem anyone could be a spy today. Indeed, former high-level French intelligence officer Bernard Besson believes that democratization of spying technology is a real concern for today's real spies.
Former chief of staff of the French equivalent of the FBI, Bernard Besson was involved in dismantling Soviet spy rings in France and Western Europe at the fall of the Soviet Union, and is one of the France's top specialists in economic intelligence.
In a recent interview, he also mentioned other woes in the intelligence community, including stress, power in the hands of a few, and the need for high levels of specialization in many areas—from sound and images to big data, rare languages and surveillance.
"Today, a lot is shifting," Bernard Besson comments. "Big data has made automation necessary. Algorithms are becoming the spies of the twenty-first century. There are even machines to spy on other machines spying."
Besson, who is also an award-winning thriller writer, with ten novels published in France, and two translated into English, explores this particular issue in his recent novel The Rare Earth Exchange.
"In reality, there are no more secrets today. Nearly everything is public. In and of itself, information means nothing." For Besson, it's the actual qualities of being human—perceiving underlying signals and uncovering lies-—that are a spy's best assets today. That and being quick to figure out exactly what the real question is.
This summer, mystery and thriller publisher Le French Book is publishing The Rare Earth Exchange, a chilling spy novel that spans the globe from Paris to Malaysia. Terrorism, cyberweapons and corruption only a few of the troubles faced by Besson's team of freelance operatives.
Read The Rare Earth Exchange now.
Praise for Bernard Besson's thrillers

"From Paris to Malaysia, once again Besson's fast-paced prose uncovers the deepest, darkest and most violent realities of our times." —Le Monde
"A scary book about a globe-spanning confrontation that seems altogether plausible." —Big Thrill Magazine
"Bernard Besson has written a fast-paced, intelligent and entirely plausible thriller." —Bookseller review
About Le French Book
Founded in 2011, Le French Book is an independent book publisher focused on bringing France's best mysteries and thrillers to new readers across the English-speaking world. For more information, please visit: http://www.lefrenchbook.com.
©2016 Le French Book, Inc. All rights reserved. Information is subject to change without notice.