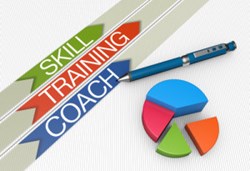 Those who implement our strategy need only devote a few minutes each month to its operation.
Sheffield, England (PRWEB UK) 27 November 2013
Financial trading training organisation, Profitable Investment Education (PIE) has announced the dates for the only two Masterclasses it will be running in January 2014. Places at the one-day events, to be held in Sheffield on January 14 and 28, are expected to fill quickly, and the PIE team is encouraging early registration.
"We are delighted to announce two Financial Trading Masterclasses for January," said Glynn Calvert, Director of PIE Training. "Learning how to implement our strategy for successful options trading is a superb way to commence the new year, and one that can set the stage for profitable investing, not just 2014, but for decades ahead."
"The options market has been around for 200 years, and while trends come and go, there are two fundamental pillars that have never changed, and it is these upon which we have based our strategy," Mr Calvert explained. "The strategy is a constant - a person needs to learn it only once and can continue to implement it into the future, and pass it on to the next generation."
One of the unique elements of the options trading technique taught by PIE is that very little hands-on time or ongoing research is needed.
"We have broken down the barriers for the man-in-the-street to make money trading - in two key ways. Firstly, those who implement our strategy need only devote a few minutes each month to its operation," said Mr Calvert. "Of course, those who actively manage their investments have the potential for greater profits."
"And secondly, we have very recently added spread betting to our financial trading (see http://uk.prweb.com/releases/PIE-Training/options-trading/prweb11352118.htm) choices, which has lowered the previous brokerage trading bank requirement of £10,000. This has made it possible for smaller investors, or those just starting out in investing, to be able to apply the strategy."
The company is very clear that when investing the PIE way, people are in control of their money at all times. They do not entrust their money to anyone, and they run their own account.
"We simply show them what to do, and allow them to use our 'practice-mode' until they are confident in investing real money," Mr Calvert explained.
Bookings for the PIE Financial Trading Masterclasses on January 14 and 28, in Sheffield, England, can be made at http://www.profitableinvestmenteducation.com/locations-dates/.
About PIE Training
Profitable Investment Education (PIE) is a UK-based training company with a focus on low risk, high return options trading. Its unique strategies and tools, developed by successful investors Glynn Calvert and Paul Bent, overcome the unpredictability of market movements. Unlike other financial trading techniques, PIE does not need to be micro-managed and requires just minutes per month to operate, with the trader in control of their funds at every step.
PIE Training conducts masterclasses in Sheffield UK, and, in 2014 is launching an online training course. Past attendees have been from the USA, Australia, Hungary, Switzerland, Austria, France, Jersey and Scotland as well as from both northern and southern England.
For details, dates and testimonials visit http://www.profitableinvestmenteducation.com/.