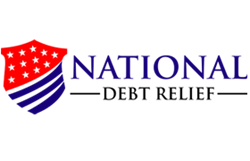 Parents can use a Roth IRA instead of the traditional 529 account when saving for a college fund
Dallas, TX (PRWEB) April 14, 2015
National Debt Relief recently shared in an article published April 8, 2015 how consumers can benefit from some financial loopholes in the financial system. The article titled "5 Financial Loopholes Guaranteed To Make Your A Smarter Money Manager" points out some of the financial tips consumers might be missing out on.
The article starts off by pointing out that these financial loopholes are not illegal in any way. They are legitimate tips that people can take advantage of. They do not have to belong to the wealthiest 1% to enjoy these perks. It is possible to gain an advantage with the loopholes in this article.
It starts off by pointing out the benefit of transferring debts to a 0% interest credit card. Imagine all the interest payment people can save by putting their debts on that specific card. Although it might be a challenge for most consumers because this is usually offered to people with great credit scores.
The article points out however that consumers must understand the mechanics of the introductory 0% interest rate because they might end up with a higher interest rate from when they started. Another financial loophole people can take advantage of is when time comes that preparing for college funds is inevitable.
Parents can use a Roth IRA instead of the traditional 529 account when saving for a college fund. This is because a 529 plan has to be declared as income and could affect the chances of getting a grant. To read the full article, click this link: [http://www.nationaldebtrelief.com/5-financial-loopholes-that-could-make-your-a-smarter-money-manager/