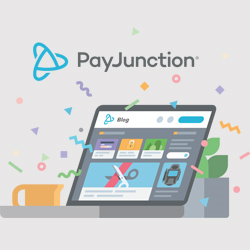 SANTA BARBARA, CA (PRWEB) September 26, 2016
With extensive experience in financial services and payment processing, PayJunction is introducing a straightforward and honest thought leadership blog to educate business owners on the ever-changing payment landscape and set the standard for fair industry practices.
By providing illuminating content, PayJunction hopes to become a trusted ally for everyone from small-business owners to corporate decision makers, regardless of customer status. The team is committed to regular blog updates, with the launch signifying the blog's integration with PayJunction's website.
"Over our 16 years of operation, we have gained substantial knowledge about the payment industry," said Randy Modos, president of PayJunction. "We want to share best practices and ethical guidelines in an attempt to educate the business community. By shining a light on issues like hidden fees and unethical billing, we hope to increase the integrity of our industry as a whole."
The first article in PayJunction's Unethical Billing series covers padded interchange, the practice of merchant service providers hiding markups in standard interchange fees. The piece includes illustrations that help readers spot this dishonest practice in their billing statements. Future posts of this series will be live on our blog; subscribe now to get updates on new posts.
For more information about PayJunction, please visit PayJunction.com. If you're interested in joining PayJunction's team and contributing to its mission of financial service excellence, explore the company's career opportunities. PayJunction is hiring qualified candidates who are driven by the company's goals and their own personal development.
About PayJunction
PayJunction is a Level 1 PCI compliant provider of payment gateway and merchant services. We're your end-to-end solution for all payment needs, providing our Smart Terminal at no cost to qualifying businesses seeking an upgrade in services. We craft market-leading products that address the evolving payment environment, from ApplePay and EMV chip card processing to paperless solutions that store old-fashioned receipts in the cloud.
PayJunction has 16 years of experience and will process over $3 billion this year. The company's unique pairing of internal customer and engineering support makes PayJunction a standout provider for businesses seeking fair payment processing and future-focused solutions.
Contact:
Christina Lavingia
clavingia(at)payjunction(dot)com
Ph: 805-562-5577