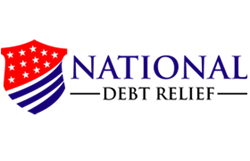 using the children's allowance is one of the best ways to teach them about financial responsibility
New York, NY (PRWEB) September 05, 2014
National Debt Relief shared in a recently published article last September 3, 2014 how parents can teach financial responsibility to kids even at an early age. The article titled "4 Rules On Allowance Money To Teach Financial Lessons For Kids" explains using the children's allowance to teach them about financial lessons that they can take with them until they grow up.
The article starts off by explaining that the earlier parents teach their kids about financial responsibility the better. It is too late to try and sit down with them just as they are packing up and getting ready for college. There are a handful of theories that parents can impart at that point in time but the best teacher is experience. It is more beneficial for them if they were able to practice financial theories while they were still young.
As financial habits are sometimes a challenge even for the parents, it is quite hard to look for a method for kids to understand. The article shares that using the children's allowance is one of the best ways to teach them about financial responsibility. Having the chance to manage their own money will allow them to experience hands-on some of the financial theories that will help them in the future.
The article shares that one of the first things parents need to accomplish is define what the allowance is meant for. If it is for school expenses then it is best for the children to know where they can use the money. If it includes money for after school activities, they should know that as well to understand how to use their allowance.
Another thing is that parents need to teach children how to allocate allowance money accordingly. Part of it could be for buying school needs and part of it could go to the piggy bank. As the parents are there to guide, it is important that the children are able to make allowance decisions on their own. This will let them experience the benefits as well as some of the mistakes that will make them more financially literate in the future.
To read the rest of the article, click on this link: http://www.nationaldebtrelief.com/4-rules-allowance-money-teach-financial-lessons-kids/