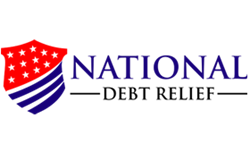 dogs can impart valuable financial lessons to consumers in debt
Los Angeles-Long Beach, CA (PRWEB) June 21, 2014
National Debt Relief shares in an article published last June 19, 2014 how U.S. consumers can observe and take away financial lessons from a dog. The article titled "5 Financial Lessons To Learn From Your Dog" narrates how a man's best friend can do more than provide companionship and friendship to human masters.
The article explains how dogs have taken on odd jobs in the past as dictated by humans. Some started out as hunter helpers fetching game and farm guards keeping a close eye on the herd. Dogs have evolved to being valuable members of the police force and the army to being guide dogs to disabled people. But more than these, dogs can impart valuable financial lessons to consumers in debt.
The article explains how dogs are using intrinsic talents in sniffing out and learning as much as possible about anything new. The same can be applied to how consumers should approach credit and loan instruments as well as financial moves. It is best to understand what is ahead to better prepare and tackle the opportunity head on.
Another is procrastination. The article shares that dogs have zero level of procrastination in life. Anything that has to be accomplished is done in the present with unrelenting enthusiasm and unmatched vigor. The same can be applied to correct how some consumers put off financial work. Getting a budget done or researching about various debt relief options are postponed until a schedule opens up.
Dogs are known to almost throw caution in the air and dive into different situations. After knowing what lies ahead, dogs jump into the thick of things at every opportunity. One takeaway consumers can learn is commitment to a task and accomplishing the job until the then.
Dogs often bury bones in the backyard and return to it when hunger sets in. Consumers can take this lesson and apply the same to financial attitude. The article shares how this can be most effective in maintaining a savings account or even an emergency fund. Having money in the bank that can be used for emergency situations can prevent a consumer from piling up more debt and charging to credit more than the ability to repay.
Focus is another characteristics dogs possess that consumers can learn from. Whether the dog is chewing a bone or catching a disc in the air, the dogs are focused on the job. The article explains that borrowers can benefit from this characteristic especially in paying down debts and loans. Keeping a focused mentality and straying away from the goal will allow the consumer to accomplish the task at hand.
To read the rest of the article, click on this link: http://www.nationaldebtrelief.com.