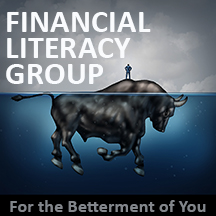 While this sounds like a good idea in most situations, paying off your mortgage early isn't always the best decision for everyone
SANTA MONICA, Calif. (PRWEB) August 17, 2021
Financial Literacy Group Publishes The Pros and Cons of Paying Off Your Mortgage Early eBook.
More than three-quarters of American homeowners have a mortgage. Most homebuyers are not upset about the fact they have to make payments, but they do wish they could save money by making extra payments that would eliminate their loans early.
Most people have heard about paying off their mortgage early. It's not uncommon to hear people say they are paying off their mortgages early so they can be debt free as quickly as possible. While this sounds like a good idea in most situations, paying off your mortgage early isn't always the best decision for everyone," states Ron Harris, CEO of Financial Literacy Group LLC and author of the book.
"For most people paying off a mortgage can be considered a dream come true. They can go from living in their home to having a little extra money in the bank quite quickly. The idea of having one less monthly payment is exciting but that does not mean that everyone should pay down their mortgage immediately. There are times when it makes sense and times where it does not, for example if you have an adjustable rate mortgage (ARM)" explains Harris.
Some homebuyers choose to pay off their mortgage while others continue to make monthly payments. This eBook will take a look at some of the benefits and drawbacks of paying off a mortgage early and how it applies to each specific situation.
Whether the homeowner wants to lower their monthly payment, get out of debt faster, or plan for retirement without depleting their nest egg, they can look forward to an honest evaluation of paying off their mortgage early. This book was written to help homeowners get a feel for the pros and cons of paying off their mortgages early.
"There are a lot of different opinions when it comes to paying off a mortgage early. And most people are only looking at the good side of things. Homeowners also have to consider the negatives, and the eBook also examines whether or not it's worth paying off your mortgage early," explains Mike Amos, VP of FLG
"The Pros and Cons of Early Mortgage Payoff eBook is full of useful information about mortgage products, mortgage calculators, refinancing, renting, payment traps, who's competing for single family homes, and the advantages and disadvantages of paying down your mortgage early. The information a homeowner needs to decide if paying down a mortgage early can be a good idea,'' adds Amos.
"In the eBook we've also shared some strategies for ensuring that paying off your mortgage early is a smart choice,'' adds Harris.
Financial Literacy Group LLC, is on a mission to help America close its wealth gap. Working with adults we provide financial wellness solutions that level the financial literacy playing field between working class adults and financial institutions. We teach people who live on Main Street how to manage their finances like people who work on Wall Street, one individual, one family or one small business owner at a time.