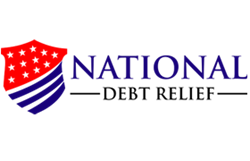 younger consumers believe they have a lot of time on their hands and can repay their debts sometime in the future
Dallas, TX (PRWEB) November 15, 2014
National Debt Relief recently shared in an article published November 7, 2014 some of the most common financial mistakes of consumers depending on their age. The article titled "Tell Us Your Generation And We'll Tell You Your Financial Mistakes" digs into the most common problems every generation and some tips to address these mistakes.
The article starts off that every generation has a lot in common more than their age and influences in life. These consumers are looking at the same sets of financial challenges that defines their generation. Each generation has a specific type of problem that comes with their age.
The twentysomethings are the youngest of the batch but this does not spare them from committing financial mistakes. One of their main problems is putting off debt repayment. This is not surprising as the younger consumers believe they have a lot of time on their hands and can repay their debts sometime in the future. This generation also passess up on the opportunity to start building a retirement fund early for the exact same reason.
For the thirtysomethings, the article points out that one of their biggest financial mistakes is limiting themselves to short term planning. This means that most of the financial preparations and decisions are just for the next purchase or two. This generation is not planning for their children's college expenses but rather the big home theater system to be installed in the extra room.
This generation also has a problem in wanting to be at the same level with their peers, neighbors and even officemate in terms of material possessions. This leads to purchases out of want not out of need. There are also a good number of of thirtysomethings who are going to grad school to polish their skills. This can lead to student loan repayment in the years to come.
To read the article, click on this link: [http://www.nationaldebtrelief.com/tell-us-generation-well-tell-financial-mistakes/