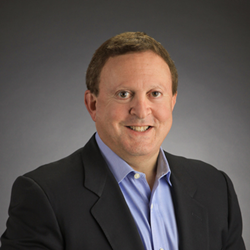 It is an honor to be appointed the Chairman of the Advisory Board at Stanford University's Disruptive Technology and Digital Cities program.
CHICAGO (PRWEB) October 21, 2019
Financial Poise™ is pleased to congratulate Ron Diamond, Chair of the Family Office Advisor, a Financial Poise™ editorial board, and Founder/CEO of Diamond Wealth Strategies, on his appointment as Chairman of Stanford's Board of Advisors for the Global Project Center and Disruptive Technology and Digital Cities Corporate Affiliate Program.
Stanford's Global Project Center and Disruptive Technology and Digital Cities program coordinates its activities and work with faculty members and Ph.D. Candidates among five Stanford Schools including Civil Engineering, Computer Science, Business, Law, and Medicine. Its mission is to help transform disruptive technology into practical opportunities for research for their faculty and students while providing new insight for commercial applications for its members.
The overarching goal of the Corporate Affiliate Program is to help companies bridge the gap between early-stage disruptive technologies and their own organizations – and provide strategies that connect technology to business models. In his new role as Chairman of the Board, Diamond will utilize his expansive network and keen business acumen to help realize this goal.
ABOUT DIAMOND WEALTH
Diamond Wealth is a boutique financial services firm that offers a comprehensive suite of advisory services catering to the unique needs of family offices, ultra high net worth individuals, and business owners.
ABOUT FINANCIAL POISE™
Financial Poise™ has one mission: to provide reliable plain English business, financial and legal education to individual investors and private business owners. Financial Poise™ content is created by seasoned, respected experts who are invited to join our Faculty only after being recommended by current Faculty Members. Our editorial staff then works to make sure that all content is easily digestible. Financial Poise™ is a meritocracy; nobody can "buy" her way onto the Financial Poise Faculty.™ Start learning today at https://www.financialpoise.com/.