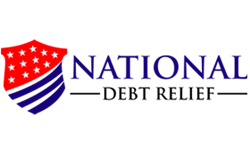 Paying down debts is a great financial resolution to commit to.
New York, NY (PRWEB) January 04, 2015
National Debt Relief recently shared in an article published December 31, 2014, on how American consumers are dealing with financial resolutions for 2015. The article titled "10 Financial Resolutions You Should Make (And Keep) In 2015" looks into some of the financial changes people can look into for the year.
The article starts off by pointing out how common it is for people to make New Year's resolutions at the start of the year. And majority of consumers are making the usual promises like quitting smoking or losing weight and even getting a new job. But there are not enough people committing to financial resolutions for the year.
There are a few financial resolutions that are easier to keep than quitting smoking or losing weight and that could make life much less stressful. One of which is sticking to a budget. As easy and simple as it sounds, not a lot of consumers are practicing this approach and they end up scratching their heads at the end of the month wondering where their money went.
The article also shares that paying down debts is a great financial resolution to commit to this year. It is a great idea to look into paying down debts that have high interest rates first to be able to save on interest payments. It is a good idea to take out a free credit report to have an overview of all of the debt accounts to be able to map out a payment plan accordingly.
Having an emergency fund is also a great goal for the new year. Consumers should to prioritize this over a savings account because it can be a great tool to prevent from getting in the red when financial challenges knock on the door. Having about six-month's worth of emergency funds is usually the go-to plan to keep a budget afloat in trying times.
The article also points out that having a smart form of savings can be included in the financial resolution. This can be either a 401(k), a high yielding instrument or a tax-advantaged savings plan. To read the article, click this link: http://www.nationaldebtrelief.com/10-financial-resolutions-make-keep-2015/