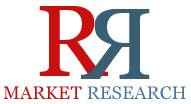 NA is expected to be the biggest Financial Services Application Market in terms of size, while Europe and Asia-Pacific are expected to experience increased market traction to 2019.
(PRWEB) March 22, 2015
Global financial services application market to grow from $66.92 billion in 2014 to $103.66 billion by 2019, at a CAGR of 9.1%. North America, and Europe have the highest adoption of financial services application in the banking and financial services ecosystem, and regions such as APAC, Middle East and Africa along with Latin America offers a lot of opportunities for the vendors where the majority of the countries are yet to expansively adopt a global financial services application. Complete report is available at http://www.rnrmarketresearch.com/financial-services-application-market-by-software-audit-risk-compliance-bi-analytics-business-transaction-processing-customer-experience-enterprise-it-by-services-by-deployment-by-users-market-report.html .
The overall global financial services application market in this report has been defined as the sum of revenues generated by the global financial services application software along with various software and services provided by the vendors to banks and financial institutions. This report primarily includes financial services application vendors providing application software for Audit, Risk & Compliance Management, BI & Analytics Applications, Business Transaction Processing, Customer Experience, and Enterprise IT. Also, in this fast changing economic scenario, companies need to introspect and analyze their internal operational process flow. Thus, employment of data warehousing process helps in strategy framing and quick decision making.
Banking and Financial services form the backbone of any country's economy. In recent times, the strength of a country is determined by how it is progressing financially. Thus, proper functioning of financial system is must to bring in stable and smooth governance. Many banks and financial institutions around the globe have turned their attention to pull the customers by decisive marketing efforts and "Customer In" strategy. Banks have shifted their policy from traditional accounting services to extending value added services like insurance, mutual funds, pensions and mortgages. To achieve this transformation, digitization of financial services, evolution and development of consumer centric processes, and concentration on core competencies is necessary. Global financial services applications are the perfect solution to handle these types of diverse portfolios. With the growing effect of globalization, global financial services application providers face an uphill task to provide end users with applications that are compliant, risk free and data driven.
Companies profiled in financial services application market research report are Accenture, IBM Corporation, Oracle Corporation, SAP SE, TCS, FIS, FIServ, Inc., Infosys, Misys, and Temenos. Order a copy of this research report @ http://www.rnrmarketresearch.com/contacts/purchase?rname=310619 .
The Financial Services Application Market is on the path of quick transformation. Changes are continuing worldwide as a feature of the structural reforms targeted to enhancing the efficiency and productivity of the economy in the extremely competitive world. The part of a financial infrastructure is to inspire and support economic growth.
Mobile technology and financial applications are changing the way of clients, banks and seller interactions. Both cell phones and tablets show extraordinary performance as business instruments. There are various trends that are empowering the convergence of the mobile and the financial industry. For example: Digital Wallet, which is an activity that permits clients to have digital money in their cell phone or in the cloud. Adding to this, another trend comes from mobile banking, which is widely used by individuals all over the world. Today, most of the banks allow customers to use their smartphones to check limited information related to their bank accounts, however, this is undoubtedly changing with increasing customer demand due to constantly launching of new smartphones and services of safe & secure transactions.
This is a premium research report priced at US$ 4650 for single user PDF license, Inquire for discount on this research report @ http://www.rnrmarketresearch.com/contacts/discount?rname=310619 .
Similar Reports:
"Application Performance Management Market by Platform (Software and Services), by Deployment Mode (On-premise, Cloud and Hybrid), by Access type (Web and Mobile), & by User Type (SMB's and Large Enterprises) – Global Forecast to 2019" is a Dec 2014 publication of 156 pages and it says Application Performance Management Market is expected to grow from $2.72 billion in 2014 to $4.98 billion by 2019, at a CAGR of 12.86%. In terms of regions, NA is expected to be the biggest market in terms of market size, while APAC is expected to experience increased market traction, during the forecast period. Companies profiled in this research report are International Business Machine, Hewlett-Packard (HP), Compuware, CA Technologies, Dell, BMC Software, Appdynamics, Microsoft, Riverbed Technology, and New Relic, Inc. Complete report available at http://www.rnrmarketresearch.com/application-performance-management-market-by-platform-software-and-services-by-deployment-mode-on-premise-cloud-and-hybrid-by-access-type-web-and-mobile-by-user-type-smbs-and-lar-market-report.html .
"Financial Analytics Market [by Types (DBMS, Query, Reporting & Analysis, OLAP, Visualization), Applications Assets & Liability, Budgetary Control, General Ledger, Payables, Receivables, Profitability, GRC] – Worldwide Market Forecasts (2013 – 2018)" is a Oct 2013 publication of 225 pages and it says Financial Analytics Market is estimated to grow from $3.65 billion in 2013 to $6.65 billion in 2018, at a Compound Annual Growth Rate (CAGR) of 12.9% from 2013 to 2018. In terms of regions, North America is expected to be the biggest market in terms of revenue contribution. Companies profiled in this research report are Deloitte, Fico, Hitachi Consulting, IBM, Information Builders, Microsoft, Microstrategy, Oracle, Rosslyn Analytics, SAP, SAS, Symphony Teleca, Tableau Software, Teradata Corp, Tibco, Angoss Software, Bridgei2i, Kognitio, Jaspersoft, and Lpa System. Complete report available at http://www.rnrmarketresearch.com/financial-analytics-market-by-types-dbms-query-reporting-analysis-olap-visualization-applications-assets-liability-budgetary-control-general-ledger-payables-receivables-profitability-market-report.html .
About us:
RnR Market Research library offers syndicated reports by market research publishers from across the globe. We help you find the most relevant business intelligence from ready-to-buy syndicated market research studies. Not limited to industry reports covering telecommunication, healthcare, pharmaceutical, financial services, energy, technology, real estate, logistics, F&B , media and more, RnR Market Research also offers company data, country profiles, trends, information and analysis on the sector of your interest. (http://www.rnrmarketresearch.com/market-research-reports-publisher ).