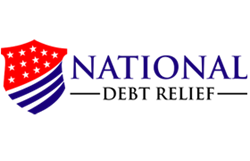 unpaid debts that lowers down a consumer's net worth
Los Angeles-Long Beach, CA (PRWEB) December 29, 2014
National Debt Relief shared recently in an article published December 23, 2014 how consumers can turn their finances around in 2015. The article titled "14 Tricks And Tips For Turning Around Your Finances In 2015" explains some useful money tips that American consumers can bring with them into 2015.
The article starts off by pointing out how a lot of consumers are already starting to wish that they have done more this 2014 to build up their finances. There are a lot of "what ifs"and wishing things were done a little differently. As 2014 comes to a close, there are a few things that consumers can keep in mind to help them with their finances come 2015.
On top of the list is being emotional with the money. This is not about love for money but rather it talks about how some financial decisions are driven by emotion. For some consumers, their goal is to pay off their mortgage loan as soon as possible. But sometimes, it is better to invest the extra funds if the return on investment is bigger than the mortgage rate.
The article also talks about balances and net worth. Some consumers spend more time checking and re-checking their account balances rather than keeping a close eye on their net worth. Focusing on the balances is not reflective of the current financial standing because there might be unpaid debts that lowers down a consumer's net worth.
One of the most important things when trying to build up and create a sustainable financial pillar in a consumer's life is having an emergency fund. When a person loses their job or when the car transmission breaks, having an emergency fund can prevent getting into debt. It is ideal to have at least six-month's worth of fund as this is the amount of time required to find a new job on the average
The article also points out how financially beneficial it is for consumers to try and negotiate on all their expenses whenever possible. It can anywhere from electricity to food and even with clothes. It is also a great idea to sell off old items when buying new ones. This helps consumers earn and free up space at the same time. To read the article, click this link: [http://www.nationaldebtrelief.com/14-tricks-tips-turning-around-finances-2015/