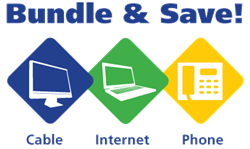 SolveForce Takes Internet & Phone Bundling services into Chicago, IL & Phoenix, AZ
Chicago, IL (PRWEB) July 21, 2016
SolveForce has expanded their Internet & Phone Bundling (http://solveforce.com) service division to now include services within Chicago, IL & Phoenix, AZ effective immediately.
If Chicago & Phoenix consumers are in the market for a cable, satellite, or a TV and internet bundle, they've come to the right place. There are a number of ways to get tuned into favorite shows for a fraction of the price with SolveForce's real-time quoting tool. A customer simply submits their information in the address checker and SolveForce will automatically provide a list of the top cable and satellite providers in the area. By having this information readily available, they'll be able to compare the specific features like channels and price. If anyone is in the market for an Internet & Phone Bundle (http://solveforce.com/services/) instead of just a cable or satellite plan, then they can compare the specific speeds as well as any applicable fees, contract lengths, and more. Some of these bundles can even save upwards of $500! Between the internet, TV, and triple play providers, consumers will be able to compare up to 5 companies at once. As anyone will see, it's an all-encompassing service, guaranteed to save time and money.
The first advantage to purchasing a bundle is the cost savings. If someone decides to purchase their TV, internet, and phone services from different companies, chances are, they won't get the most bang for their buck. The reason these bundles are so cost-efficient is because they're supplied at discounted rates as incentives for subscribing to multiple services. Getting Internet & Phone Bundle (http://solveforce.com/services/) services from one company, through a bundle, can save everyone money, especially in the long run.
Bundling services usually ends up being the lowest cost route to go. To learn more about SolveForce Internet & Phone Bundle (http://solveforce.com/services/) services, visit SolveForce.com.
About SolveForce
We are committed to a customers company in every aspect of the customer relationship. If a customers company needs to contact us for any reason, please don't hesitate to call or email us at the earliest convenience.
By Phone: (888) 765-8301
By Email: ron(at)SolveForce (dot)com
By Website: http://www.SolveForce.com