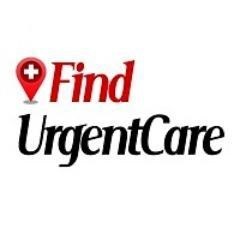 We are revamping our search options to help patients find the urgent care best suited to their needs.
Scottsdale, AZ (PRWEB) September 03, 2013
FindUrgentCare.com, the only comprehensive national online database for urgent care clinics, has been helping patients across the country find walk-in health clinics for nearly eight years, has changed their pricing model for "Advanced Listings" on their directory to a pay-per-click model.
Pay-Per-Click (PPC) is a type of sponsored online advertising that is used on a wide range of websites, including search engines, where the advertiser only pays if a web user clicks on their ad. Hence the title, 'pay per click.'
For urgent care clinics, Pay-Per-Click (PPC) is a very cost-effective means to get their site noticed by potential patients. Similar to Google Adwords, clinics can set a monthly maximum budget, each click has a cost associated with it depending on location of the clinic. A directory visitor executes a search based on state, city or zip code, the Find Urgent Care search engine serves results based on the search criteria and the visitor proceeds to click on the location they are interested in. When the visitor clicks on the listing then the clinic who owns that listing will be charged for that click. The cost-per-click is competitive with Google Adwords and there isn't any fear of spending too much because the campaign will stop when the budget is exhausted.
Overall, PPC ads are beneficial to clinics who advertise on FindUrgentCare.com and web users alike. Clinics get noticed by their target audience and are charged only for the times that their directory listings are clicked on and web users get to select from locations that are relevant. "We are not changing what we do," states John Shufeldt, M.D., CEO of Find Urgent Care. "We are revamping our search options to help patients find the urgent care best suited to their needs."
There are many benefits to the "Advance Listing" for urgent care clinics:

Only "Advance Listings" can be found when using the advanced search options, essentially, giving the members an edge in exposure within their region.
Top rankings in search engines, since FindUrgentCare.com ranks in the first page of Google for hundreds of keywords.
A valuable PR4 back link into the urgent care clinics website to help with their rankings.
More traffic and patients!
To add your clinic or inquire about the "Advance Listings" on FindUrgentCare.com, Click Here for the Urgent Care Directory Form.
About Find Urgent Care
FindUrgentCare.com is an online urgent care directory that helps patients find walk-in urgent care centers nationwide. Patients can locate an urgent care clinic that matches their health and payment needs, with the use of its advanced search functions. Find Urgent Care allows patients to search for a clinic via location, insurance accepted, services, and specialty options. Search results include a Google map and a list of urgent care centers that match their criteria, prioritized by distance.
Additionally, each clinic with an advanced listing on Find Urgent Care receives its own webpage that the patient may visit to learn the following information: If you are a clinic owner who would like to participate in Find Urgent Care's advanced listing fill out our urgent care directory form.