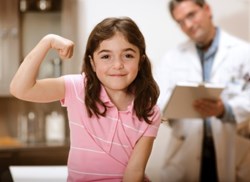 Scottsdale, AZ (PRWEB) September 09, 2013
FindUrgentCare.com, the only comprehensive national online database for urgent care clinics, expands their search criteria of urgent care facilities for patients. They have included an advanced search filter unique to the urgent care industry.
FindUrgentCare.com has been helping patients across the country find walk-in, no appointment health clinics since 2007. Now, with its advanced search options, the site provides greater functionality to its users. Users can search for all urgent care facilities within a postal code or select additional options to narrow down the search. This allows users to carefully target their search and find the medical care they need quickly and easily. The new features allows patients to search for clinics using several advanced search filters including:

Staffing: Physician Only, Family Medicine, Pediatrics, Internal Medicine
Radiology and Imaging Options: CT Scan, Ultrasound
Durable Medical Equipment: Crutches, Walking Boots and Wheel Chairs
Lab Testing: Urinalysis, Blood Sugar, Strep Throat, Allergy Testing, Mono Spot
Insurance Providers
Payment Preferences
Online Check-in
Physical Therapy
Weight Loss Programs
Hearing Booth
The upgraded search options provide greater flexibility and power to an already valuable tool. When a patient sets their desired filters, FindUrgentCare.com provides the user with search results on a Google Map, and prioritizes the search results based on the user's geographic area, allowing users to find the closest urgent care clinic. Each result can be clicked on to open a page with a specific information and services offered about that clinic
Visit FindUrgentCare.com to learn more.
About Find Urgent Care
Find Urgent Care is an online urgent care directory that helps patients find urgent care centers nationwide. Patients can locate an urgent care clinic that matches their health and payment needs, with the use of its advanced search functions.
Additionally, urgent care center owners can add their clinic to the site and request an "Advanced Listing". "Advanced Listings" receives its own customized webpage that the patient may visit. If you are a clinic owner who would like to participate in Find Urgent Care directory. Please visit here.