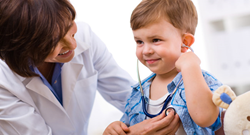 Scottsdale, AZ (PRWEB) October 07, 2013
Find Urgent Care, LLC (FindUrgentCare.com) helps consumers save money by providing a centralized location of urgent care and walk in clinics throughout the US. FindUrgentCare.com, the leading comprehensive national online database for urgent care clinics, has been helping patients find urgent care/walk-in health clinics for seven years. Now, with its advanced search options patients can find an urgent care facility based on location, specializations, equipment and services.
Regardless of the imminent Obamacare, the Patient Protection and Affordable Care Act, healthcare costs are on the rise and many consumers are unaware that urgent care centers can provide the same level of care in a doctors office as an emergency department, therefore potentially saving hundreds of dollars.
Many people rely on urgent care clinics for treatment, especially patients who need fast and affordable care. Insurance co-pays are usually lower for urgent care visits than emergency room visits, and many urgent care facilities offer payment plans to low-income patients.
Urgent care facilities provide ambulatory care to walk-in patients in a non-emergency, non-hospital setting. These clinics usually have extended hours, including nights and weekends. Some facilities are open 24 hours a day or have on-call staff for late-night appointments. This allows patients to receive medical care without an appointment or long waiting period, and it keeps emergency rooms clear for true life-threatening emergencies.
Visit FindUrgentCare.com to learn more.
About Find Urgent Care, LLC
Find Urgent Care is an online urgent care directory that helps patients find walk-in centers nationwide. Patients can locate an urgent care clinic that matches their health and payment needs, with the use of its advanced search functions. Find Urgent Care allows patients to search for a clinic via location, insurance accepted, services, and specialty options. Search results include a Google map and a list of urgent care centers that match their criteria, prioritized by distance.
If you are a clinic owner who would like to participate in Find Urgent Care's advanced listing fill out our urgent care directory form.