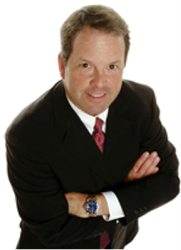 I found 205 cash buyers near me and sent out letters to the first 80 all in under 15 minutes
Campbell, NY (PRWEB) December 03, 2013
One of the most difficult aspects of a real estate business is being able to find cash buyers that have the funds on hand to purchase a property. The state of the present real estate market has made it difficult for investors to find cash buyers in general, let alone to find qualified cash buyers that have cash on hand and can actually close on deals. That's why Cameron Dunlap, the owner of CashBuyerDataFeed.com is excited to announce the release of his new software which solves this problem.
Dunlap is one of the nation's top real estate investment experts and understands that finding the right buyer will make or break any investors deal. He's designed CashBuyerDataFeed.com to help investors find cash buyers in their markets using proprietary, easy to use, web based software. Investors can search for buyers in under a minute by simply entering a zip code or searching within a radius.
CashBuyerDataFeed.com is updated on a monthly basis and with over 60,000 buyers on average added to the nationwide database each month, it's easier than ever before to find all cash buyers for deals. Users have the ability to search the entire database, and there are no restrictions on how many markets or zip codes can be searched.
Not only will investors be able to generate lists of cash buyers, which means they can sell deals faster, they will also be able to send each buyer on their list a personalize mailing.
CashBuyerDataFeed.com now has a direct mail manager integrated into the system with pre-done templates available as well. Users can either send mail directly from the mail manager, or they can print the letters and mail them themselves.
Darlene, a CashBuyerDataFeed.com user since the release, had this to say about the system, "I found 205 cash buyers near me and sent out letters to the first 80 all in under 15 minutes. I've never spent more than 15 minutes going through a mail manager order. It's so easy to do! What used to take me over a week to do, literally takes me under 15 minutes now."
The easy to browse interface, fast search features, and simple mail manager process within CashBuyerDataFeed.com will make this software one of the most valuable and necessary tools available for real estate investors nationwide.
Those looking for more information or who'd like to try a risk free 30-day test drive can visit http://www.CashBuyerDataFeed.com today.