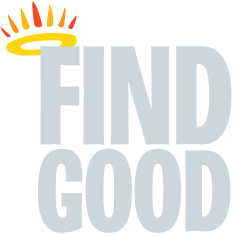 Many brands, despite requesting digital agencies and PR agencies, are still unclear of the types of agency specialisms they require or that are available.
London, United Kingdom (PRWEB UK) 25 September 2013
Research conducted by FindGood showed that 68% of client-side marketers said the size of their marketing team had grown over the last five years and a majority (56%) of those respondents stated the reason was due to 'an increased workload and marketing industry changes in the digital and social space'.
Annabelle Bates Client relationship Manager at FindGood says: "We receive briefs from businesses of all walks such as recent examples this month from telecoms, health and fashion industries. Repeatedly the specialisms they seek are for digital and PR firms. Many clients are of the impression that this is what is missing from their current marketing efforts and are keen to join-in what they see as a marketing essential in the digital realm."
FindGood are also aware that many brands, despite requesting digital agencies and PR agencies, are still unclear of the types of agency specialisms they require or that are available. Almost all agencies have an area of crossover skills and expertise, especially when it comes to digital, social and PR firms.
Searching for the right marketing agency for a brief can difficult, which is why FindGood compiled a free and definitive Guide to Selecting a Marketing Agency, covering all aspects of the process and asking the big questions such as:

Do you need a Specialist or Single Discipline agency?
Big agencies vs. Small agencies - which will be a better investment?
How do you decide which agencies to shortlist?
Plus, the guide includes a full page of insider tips on how to spot red-flags early on in the search and selection process.
FindGood Founder Kristian Gough explains the importance of conducting an agency search and selection process right: "A misconception by clients is that hiring the biggest, flashiest marketing team out there will guarantee marketing success. We comb through thousands of hidden agencies that they might miss to find the perfect match for our clients. We take into consideration value for money, experience, expertise and innovation as well as other factors that are often overlook in a rushed, unplanned agency search."
As an extra helping hand FindGood also offer a free brief consultation service to guide clients through the arduous task of writing a concise, effective brief and help to pin down the exact agency they require.
Notes to editors:
FindGood was launched in 2011 by Kristian Gough to help clients find the right agency (PR, Advertising, Digital, Design, Branding, any in fact!) from the tens of thousands registered in the UK. There is no cost to clients but the winning agency will pay a small fee percentage from the budget (of which no lower than £20,000 will be accepted). Unlike the intermediaries of yesterday FindGood pride themselves on sourcing upcoming, independent specialist agencies that are often hard to find. FindGood's thriving blog features commentary on marketing news and guest posts from leading agency bods. Have a read: http://www.findgood.co.uk/marketing-blog.