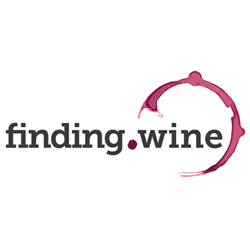 "Wine is a sense of community based on a shared passion, that's why we establish relationships with winemakers, producers and negotiates internationally, to expand our knowledge and ultimately deepen our passion for wine" Fabian Vega, Chief Wine Officer
Aventura, FL (PRWEB) October 10, 2017
Miami's newest fine wine private retailer and tasting room, finding.wine, has launched its website (http://www.finding.wine) - yes, it is .wine! The website aims to create a unique and full shopping experience for the expert and new wine enthusiast throughout the country and serve locally the Aventura, North Miami and Sunny Isles area.
Finding.wine is a new concept in the wine world that promises to provide a trusting source of exceptional wines at competitive prices. It was created when founders Fabian Vega, Patricio Molina and Alex Taylor observed an important demand in a promising market of newcomers to the wine industry.
Aside from the website, finding.wine's secret tasting room creates a playground for the wine enthusiast or newly found wine fanatic by showcasing the stores collection of exquisite wines available online. In this private space, only provided to a chosen few, clients and their guests can sit back, relax and enjoy their passion for fine wine. Finding.wine's private cellar inspires clients to discover a vast selection of elegant wines and classic vintages unavailable at other public stores.
Finding.wine specializes in high end quality wines from internationally renowned wineries and small production gems on the market. Clients can enjoy choosing from an extraordinary selection of limited imports from Spain, Italy, France, Hungary, Chile and many fantastic unknown wine regions. The rare bottles finding.wine carries include 100 point wines Robert , Remirez de Ganuza Gran Reserva and Scarecrow Cabernet, Close Erasmus to name a few.
The team at finding.wine assures its clients that they only sell wines they have personally tasted and will never sell a wine they do not love, no matter the price.
"Wine is a sense of community, based on a shared passion, that's why we establish relationships with winemakers, producers and negotiates internationally, to expand our knowledge and ultimately deepen our passion for wine. Through our community, we can bring you extraordinary wines at remarkable prices."
The winemaker tastings are held every week and aim to provide clients with a higher level of exposure into the wine world and elevate their passion for this cultural and historical industry. Finding.wine will be hosting a number of events throughout the end of the year including The Magnum Champagne Tasting on October 20th, The Sherries of Gonzalez Byass on October 25th, A Toast to Tuscany 92 + pts on October 27th, Merus Vertical Tasting on Novemebr 2nd and Bodegas Contador with Benjamin Romeo, the most prominent winemaker of the Modern Riojas on Novemebr 13th. For more information, bookings and online shopping visit http://www.finding.wine.