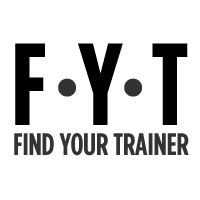 80 percent of all gift cards are redeemed. One-third of those gift certificates change behavior.
New York, NY (PRWEB) December 12, 2013
How do you get an overweight spouse, girlfriend, boyfriend or partner in shape?
The New York-based startup, Find Your Trainer (FYT), just surveyed trainers from across New York City, trying to uncover the best methods for broaching that uncomfortable topic. This survey reached trainers who work at nearly every high-end gym in New York, from boutique studios to chain fitness centers.
The survey asked trainers for tactics and practical phrases they use to motivate their clients and partners. The survey results suggest trainers mix psychology, nutrition and fitness to motivate their clients and partners to lose weight.
Here are some of the most popular tips that came from the Find Your Trainer survey.
1) Buy Gift Certificates - This was by far the most popular tactic revealed in the survey. Most trainers explained why it's difficult to get mad at a partner when you get a gift in return. In addition, most trainers said these gift certificates are always redeemed, guaranteeing a partner hits to the gym. A 2012 survey by First Data reinforced what trainers said, showing 80 percent of all gift cards are redeemed. One-third of those gift certificates change behavior, according to that study.
2) Create Competition and Put Some Skin in the Game - This strategy works especially well with competitive couples. Challenges can include 3-times a week workouts where the first person who doesn't reach it has to make dinner for the other person. Trainers also suggest celebrating a partner's small weight or workout victories with unexpected treats or gifts, like a manicure or something he wants but doesn't always get.
3) It's not Always about the Gym – You don't always need to go to the gym to lose weight. Many trainers suggested activities outside of the gym, like taking yoga or cooking classes, biking or hiking together. Another popular suggestion was a weekly "Date Night" at the gym that is followed by a nice, healthy dinner.
4) Track what you Eat - Medical studies show that keeping a food journal doubles a person's weight loss. Nutritional and calorie mobile apps make calorie counting even easier for couples. Trainers also stressed the importance of eliminating unhealthy snacks and sweets from the grocery list.
5) Train for an Event – New York City has fitness events year round that are suitable for everyone– like local cancer walks or half-marathons. The Find Your Trainer survey suggested couples sign up for one of these events a few months out and train for it together.
About Find Your Trainer
Founded in New York City, Find Your Trainer helps people achieve their fitness goals by allowing them to find personal trainers nearby, showing real-time availability and letting them instantly schedule and pay for a single session. It also allows consumers to work out with the best trainers at the top gyms and studios, without a membership. In some cases, consumers can book a trainer for up to 50% off traditional price. You can read more at http://www.GetFYT.com.