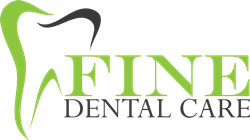 WAYNE, N.J. (PRWEB) March 16, 2023
Fine Dental Care is pleased to announce the launch of its new website at https://www.finedentalcare.com. The website was designed to give visitors easy access to information about services and procedures offered by Fine Dental Care and its affiliated providers. Visitors can also contact the office for appointments or request more information about the practice.
The new website was designed to bring a simple and easy-to-use experience to site visitors and patients of Fine Dental Care. The website is a resource for people interested in learning more about cosmetic dentistry and general dentistry procedures. The new website also includes a blog, which contains valuable and informative content on dental procedures and treatments. Visitors can easily find information about the practice and its offerings, while patients can book appointments online, request an appointment online, or simply contact the office.
The practice is led by Dr. Bruce Fine, a board-certified dentist who holds multiple fellowships, including the Academy of General Dentistry, the International Congress of Implantology, and the Institute for Advanced Laser Dentistry. With over three decades of experience, Dr. Fine is committed to upholding the highest standards of patient care and has a reputation for providing the best possible treatment to his patients.
Dr. Fine is joined by a team of dental professionals who are committed to providing their patients with the highest level of care. The practice is equipped with the latest technologies, including a 3D scanner that is highly diagnostic and less radiation than traditional x-rays, digital x-rays, and intraoral cameras to help Dr. Fine provide an accurate diagnosis and treatment plan for each patient.
Fine Dental Care offers a range of dental services, including general dentistry, cosmetic dentistry, implantology, root canal therapy, and more. Some of the services provided by the practice include:

General dentistry: This refers to general dental care, including cleanings, diagnostics, extractions, and wisdom tooth removal.
Restorative dentistry: This type of dentistry addresses dental concerns and includes root canals, dental bridges and crowns, fillings, dental implants, and gum rejuvenation
Cosmetic dentistry: Cosmetic dentistry is intended to improve the appearance of teeth and includes Invisalign, teeth whitening, and veneers.
Pediatric dentistry: Pediatric dentistry refers to children's dentistry and includes the first dental checkup, sealants, fillings, and x-rays
Dental implants: The practice offers multiple dental implant options, including same-day implants using 3-D imaging and All-on-4 full arch replacement.
Periodontics: Periodontal treatments may include root scaling and planing, gum graft surgery, sinus lifts, and more, including LANAP, a laser technique that regenerates bone lost due to gum disease.
Dental emergencies: The practice provides emergency dental care for oral emergencies, including chipped or broken teeth, knocked out teeth, abscesses, soft tissue injuries, and missing or damaged restorations
Sedation: Fine Dental Care offers multiple sedation options for those who suffer from dental anxiety including oral sedation and laughing gas.
About Fine Dental Care
Fine Dental Care is a premier dental clinic located in Wayne, New Jersey, at 600 Valley Road Ste LLL1. To make an appointment, call 973-633-5440 or book an appointment online at https://www.finedentalcare.com.