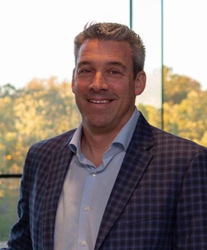 As a combined offering we increase the financial innovation capacity of our lender and servicer partners.
ST. LOUIS (PRWEB) May 19, 2020
FinLocker, a digital consumer engagement platform, which enables mortgage readiness and promotes financial literacy and wellness, announced it has formed a strategic partnership with financial technology service provider, Get Credit Healthy, This specialized partnership creates a robust, user-friendly, consumer permissioned data-sharing process that efficiently assists mortgage servicers as they engage with borrowers both directly and indirectly impacted by COVID-19.
Together FinLocker and Get Credit Healthy provide consumers with a combination of innovative personal financial super-app and debt instruction technology tools, including the one-on-one guidance and expertise of non-profit HUD certified credit counselors. This sophisticated partnership will help borrowers successfully exit mortgage forbearance and "flatten the curve" of loss mitigation for servicers.
FinLocker's president, Brian Vieaux, CMB, corroborated, "The downstream impact of the mounting wave of forbearance on mortgage servicers and consumers is alarming. A global virus has inundated the mortgage servicing system with not only a historic volume of distressed borrowers but at a significantly higher velocity than the housing crisis of 2008. Today's consumer prefers a "digital first" experience yet wants the ability to engage with a person when they need extra help. Combining the one-on-one debt and credit coaching that Get Credit Healthy and it's national network of non-profit counselors provide, with the state of the art personal financial technology of FinLocker, creates a winning experience for consumers. As a combined offering we increase the financial innovation capacity of our lender and servicer partners."
Get Credit Healthy CEO, Elizabeth Karwowski stated, "The timing for this partnership couldn't be better, as it expands our ability to help consumers who have been financially impacted by COVID-19." She continued, "Our relationship with FinLocker will streamline and augment capabilities within our two platforms, yielding a powerful tool for mortgage servicers as they strain to assist an unprecedented number of borrowers struggling to pay their mortgage due to reduced pay, furlough and job loss."
About Get Credit Healthy
Get Credit Healthy (https://getcredithealthy.com/about/) utilizes its proprietary operational methodologies and software platform to integrate with lenders and facilitate lead recapture. Developed for and by professionals with extensive mortgage industry experience, Get Credit Healthy's platform is the leader in credit education and rehabilitation, having facilitated millions of dollars in new loan opportunities for lending institutions across the U.S.
About FinLocker
FinLocker empowers consumers to Start, Achieve, and Continue their Homeownership Journey. FinLocker is a secure, transactional personal financial management tool that aggregates a consumer's financial data. It also analyzes, recommends, and streamlines mortgage and other financial transactions. Consumers benefit from personalized recommendations, financial and mortgage education, credit score reporting and monitoring, as well as cash flow analysis, budgeting, goal planning, data sharing and more. Financial services providers utilize FinLocker to develop and nurture leads, cross-sell value-add products, reduce costs, and create customers for life. The company is headquartered in St. Louis, Missouri. For more information, please visit http://www.FinLocker.com or email brian.vieaux@finlocker.com.