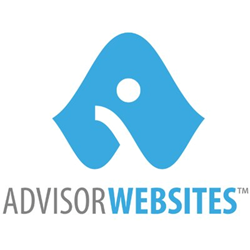 Our team has been spending the better part of the last year conducting interviews and tests with advisors to ensure we are delivering a product that the industry needs and want
Vancouver, BC (PRWEB) April 28, 2017
Advisor Websites, a software company serving more than 16,000 financial professionals in the heavily regulated financial services industry recently launched a new product; Force. Force is an all-inclusive marketing suite featuring a fast and powerful website builder, bulk compliance submissions, a content library, content scheduler, social media publisher, lead manager, a comprehensive dashboard to view website performance, and integrations with well-known financial software like Redtail CRM, Marketing Pro, Salesforce, Riskalyze, Vestorly, Advisor Stream, Hootsuite, WealthSimple and many more to come over the next few months.
The product's flagship component, the website builder boasts an intuitive on-boarding process allowing financial advisors to create their custom sites in under 3 minutes, eliminating the hassle of back and forth touch points. The ultimate goal of Force is to introduce flexibility, freedom and speed to the stringent financial services industry.
"This is an exciting time for our company, our customers, and our partners," says Loic Jeanjean, VP of Growth at Advisor Websites. "Force has enabled financial professionals to create responsive, compliant websites and streamline their practice management and client acquisition processes." The company has released Force on April 18th, following a lengthy internal and user testing period.
"Our team has been spending the better part of the last year conducting interviews and tests with advisors to ensure we are delivering a product that the industry needs and want." says Alex Wingert, VP Product at Advisor Websites. "We're happy, proud, and excited to finally show our work to the industry."
The Easy Website Builder feature allows a custom layout for the new website to be built in less than three minutes. The need for coding is completely eliminated and financial advisors are allowed more control over pre-styled building blocks they would like to have displayed on the site. Advisor Websites also states that Force negates the need to go through phone calls or production meetings. It is entirely possible for advisors to have a sleek website up and running.
Pricing and Availability
Advisor Websites allows financial advisors to build a website for no charge through the company's website; http://www.advisorwebsites.com.
The company wants advisors to explore the many features Force has to offer before they decide if they want to commit. Once advisors want their site to go live they can choose a plan that's right for them, starting at $29 per month. Force is currently available for all who would like to try the product.
About Advisor Websites
Advisor Websites is a global software leader providing website and digital marketing solutions for the financial services and insurance industries. Winner of 2015 Best Service Provider by Wealth Pro Magazine and 2015 Best Place to Work in British Columbia, Advisor Websites partners with its customers to create and maintain an exceptional and compliant digital presence that turns online traffic into new business. Advisor Websites works with more than 150 financial institutions across North America including Sun Life, Investors Group, LPL Financial, Cetera, New York Life and major custodians like TD Ameritrade, Fidelity and Charles Schwab. Advisor Websites empowers more than 16,000 financial service professionals to engage new prospects and clients online with a results-focused, mobile responsive website.