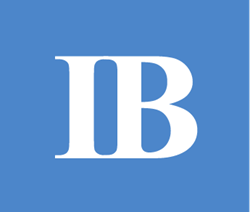 Seattle, Washington (PRWEB) April 29, 2017
InvestmentBank.com, a provider of both software and services in investment banking is pleased to announce the launch of the company's Customer Relationship Management (CRM) software. The firm's software release is custom-tailored by experienced merger and acquisition deal makers for the M&A advisory community, including investment bankers, M&A advisors and business brokers.
The newly released software is ready for users to be on-boarded and the company is providing active live webinars and demo logins of the customized system. "We are excited to offer a CRM that finally meets the demands of today's active M&A advisor and investment banker," says Carl Christensen of Deal Capital Partners, LLC. "There are many solutions on the market geared toward general CRM and those available for transaction specialists are often over-priced for the available included features," he says. "We have tried to build something intuitive that works for 99% of investment banking scenarios, but which runs half the cost."
The firm's CRM allows dealmakers to track their contacts, the companies they represent, their investors and the deal pipeline process itself. The company's principals have spent years in the trenches and understand the systems and processes that can make or break deals. As such, the company has structured some unique and custom-tailored products for investment bankers including:
*Customer Relationship Management software
*Marketing Automation Software
*Process Management Software
*Custom Deal Tracking
*Deal Sourcing Software
The next cut of the firm's custom software will include access to modules that include solutions for smaller private equity, venture capital and hedge fund operators, including access to customized tracking and reporting functions for managing a pipeline of internal investors. "We are excited about where we are and where things are headed," says Christensen.
About Deal Capital Partners, LLC
InvestmentBank.com combines financial technology with financial services for middle-market business owners, private equity investors and other financial professionals. The firm provides transaction advisory solutions for companies from $10M to $200M and the software to assist in the process. More information is available on the company website.