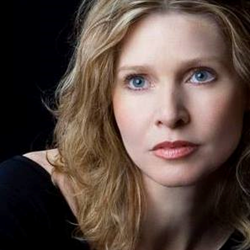 One of the brightest lights in the contemporary instrumental genre, Fiona Joy is poised to move into stardom...
Los Angeles, CA (PRWEB) May 27, 2014
Life has never been busier for dynamic pianist Fiona Joy, although you'll find only calming music and wistful vocals in her latest New Age/Celtic piano album, 600 Years in a Moment. Fiona began her most recent stay in the U.S. by winning the broadcaster-based honor of a ZMR Award for Best Instrumental Piano Album. In the coming week, she is set to perform two LA-area concerts, as well as attend T.H.E. Show to promote her audiophile offerings, plan the recording of a new album, and help launch pianist Jennifer DeFrayne, with whom she made her producing debut at Imaginary Road alongside Will Ackerman. In Fall 2014, Fiona returns for another 12-date U.S. tour, before heading off to China to perform a series of dates with her Blue Dream Ensemble.
Of particular interest to hip Angelenos is the downtown performance-art event on Monday June 2nd (6:30 pm – 10:30 pm) as the innovative WIZNU Labs presents "An Evening of Unique Collaboration", featuring Andrea Brooke and her Sonic Butterfly, Fiona Joy on piano, and guest flutist Sherry Finzer. Brooke is an artist-in-residence at WIZNU Labs, and creator of the Sonic Butterfly, a 26 string long-string harp that looks as much like a piece of art as it does an instrument; she refers to it as "an instrument of transformation, designed to inspire audiences to realize their full potential and to live life as the authentic expression of all that we truly are. It is currently dedicated to recording world-class music and videos with select collaborators, intended for global distribution." Hence, the collaboration with Fiona Joy and Sherry Finzer, promising an experience of stunning visuals and new music being created and recorded by 3 internationally-renowned female artists; the event will be filmed for global distribution at a later date. Tickets to the event are available to the public via Eventbrite for just $20. The event location, WIZNU Labs, is in downtown Los Angeles (DTLA) at 724 South Spring St., #703, Los Angeles, CA 90014.
While in California, Fiona will also begin recording a DSD version of her next album, Signature, with Cookie Marenco, renowned producer/engineer and proprietor of Blue Coast Records. Recording quality is of major importance to Fiona - a self-proclaimed "format fanatic." She is appearing at T.H.E. Show in Newport Beach on May 30th and 31st to meet with fellow audiophiles and discuss her dedication to releasing albums in various formats; Fiona Joy is one of the few New Age artists to release three albums (Blue Dream, Christmas Joy, and 600 Years in a Moment in SACD; she also released 600 Years as 180 Gatefold Vinyl manufactured by Furnace in Holland.
Fiona rounds out her California stay with a few intimate events outside of Los Angeles. This week in Julian, CA, fans can reserve seats at a private concert on Tuesday May 27th by simply emailing a request to Chuck at CHUCK@ARTISTLOFT.COM for more details and ticket info; as these are home concerts, exact location is shared after reserving tickets. In Ventura, CA on Sunday June 1st, from 5-7pm, the public is invited to "Piano Music to Dream" an afternoon concert at an elegant private residence; Fiona is joined by guest artist Teresa Beebe. Tickets are $25 each; reserve ASAP by calling (805) 216-8004 or visit the event page at https://www.facebook.com/events/642770199105705/.
Taking a moment away from her whirlwind schedule to discuss her recent ZMR Award and inspired performance, Fiona Joy said "Thanks to all the radio stations who chose 600 Years in a Moment as the best piano album of the year; I'm not only grateful, but honoured to be listed amongst the top names in New Age Music, it was a very strong field! My sincerest thanks to the ZMR Music Reporter for their continued efforts to reward New Age music, and also to Will Ackerman, as I would not have had that success if it were not for him plucking me out of rural NSW Australia and into this amazing limelight when he emailed me to come record with him. It has always been my dream to produce other artists, and now I'm also a Producer at Will's Imaginary Road Studios. It's been a journey that dreams are made of, and, I also owe gratitude to Corin Nelson, who co-produced 600 Years with us. Finally, for the ZMR Awards show, a big thank you to Rebecca Daniel (Australian Chamber Orchestra) for traveling all this way to share the stage with her amazing violin and vocals, AND doing the instrumental arrangement for the show. Thanks, too, to Sherry Finzer, flutist extraordinaire, who will be traveling to China with me as a member of the Blue Dream Ensemble. I could not have done it in New Orleans without these two world-class players!"
Fiona Joy is the founder of her own indie label, Little Hartley Music. To explore her music, go to http://www.FionaJoy.com, or follow her on Twitter @FionaJoyHawkins or Facebook (https://www.facebook.com/fionajoymusic).
For U.S. media requests, please contact Beth Ann Hilton, The B Company, 310-560-8390, or BethHilton(at)TheBCompany.com.
# # #
About Fiona Joy
Fiona Joy is an Australian pianist, composer and producer who was named Best New Age Artist (2013) in the International Acoustic Music Awards, and Best New Music Artist for 2013 by All Star Radio. After touring extensively in the US and Australia, Fiona Joy earned a Best LIVE Performance album nomination alongside Pete Seeger in the Independent Music Awards, and is a two-time ZMR Awards winner for Best Instrumental Album – Piano for 600 Years in a Moment and Blue Dream (also Album of the Year). Fiona Joy is founder/owner of Little Hartley Music, which releases select international albums in Australia. Will Ackerman, Imaginary Road Studios, says "One of the brightest lights in the contemporary instrumental genre, Fiona Joy is poised to move into stardom."
About 600 Years in a Moment
Fiona Joy's 600 Years in a Moment was recorded on a contemporary hand-made 102-key Australian piano by Stuart and Sons; it spans the world capturing the distinctly Celtic Flavour of her ancestors while combining instrumental sounds from other ancient cultures. Produced by Will Ackerman, Corin Nelsen and Fiona Joy, 600 Years in a Moment was remixed into SACD multichannel Surround Sound 5.1, and also released as double gatefold 180 gram vinyl by Furnace of Holland. It was honoured by Zone Music Reporter at Best Instrumental Piano Album in 2014, and in 2013, was named Finalist IAMA Awards Best New Age album 2013, Runner up in the International Acoustic Music Awards, Finalist Best Album One World Radio Awards, and Finalist Album of the Year ZMR Radio Awards.
About Andrea Brook and Sonic Butterfly
Andrea Brook, Artistic Director of Sonic Butterfly Productions, is the first Artist in Residence at WIZNU Labs. An international performing artist and yoga teacher, as Associate Director of MASS Ensemble, Andrea toured internationally from 2001-13. She has presented visually and sonically stunning performances around the world, including the Colosseum in Rome, the Space Needle in Seattle, the Grand Theater in Shanghai, and the Temple at Burning Man. She began Sonic Butterfly Productions in 2013 to create transformational experiences – inspiring audiences to release limiting beliefs, cherish individual creativity, and give flight to the authentic self. Sonic Butterfly, a 26 string long-string harp, is an instrument of transformation, currently dedicated to recording world-class music and videos with select collaborators, intended for global distribution. http://sonicbutterflyproductions.com
About Sherry Finzer
Renowned New Fusion Flutist, Sherry Finzer has won many awards and competitions, blending classical training with music from the pop and jazz eras. She recorded her first solo album, Desert Journey, with guitarist and composer Ric Flauding, and in 2009, started her Sanctuary series of new age/healing music on the Heart Dance Records label. Her latest release, Transformation, recorded with guitarist Darin Mahoney, recently won Best Album 2013 from One World Music. (http://www.oneworldmusic.co.uk) Sherry is a Performing Artist for both the Pearl Flute Company based in Japan, and Guo Flutes, based in Taiwan. She is President/Founder of a not for profit 501C3, the AZ World Music Initiative (http://azworldmusic.org). http://SherryFinzer.com