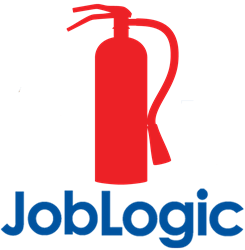 customers expect [our features] as standard
Birmingham, UK (PRWEB UK) 15 December 2014
Fire safety and security companies typically have hundreds of assets to maintain in every building they're contracted to service. One of the most difficult tasks faced by companies moving to a digital system is the need to add every fire alarm control panel, CCTV camera, extinguisher, detection units, doors and door closers amongst other important fire prevention devices. After feedback from their current customers and research into the needs of the industry, JobLogic decided to provide new tools along with its features to help fire safety companies manage their assets.
Marketing Executive Theodore Bigby noticed that "a large proportion of [JobLogic] customers were mentioning that adding assets to the system was not truly paperless". Previously, only office based users could add assets to the system. This meant that engineers would go out to site and record each asset and bring that list back to the office. A recent change to the way JobLogic's mobile workforce management module means that engineers can now conduct site surveys, with the data they collect being added to the system in real time. This eliminates the need for engineers to return to the office and data to be copied from paper records because forms have already been sent back to the office; eliminating an extra time consuming step.
As has come to be expected from JobLogic, compliance forms, risk assessments and other safety forms can be completed from the engineer's mobile device in the field. Companies can now inspect and record details of any imminent risks they may face as well as the current status of specific assets. All documentation created or updated in the field becomes available to office staff the second it has been completed. "Our current customers were amazed by this innovation, but new customers expect this feature as standard" said Richard Pryce, a 10 year service management software veteran.
The planned maintenance scheduler that companies across the UK rely on is a great tool for managing fire safety equipment. Maintenance jobs can be planned well into the future and assigned to an appropriate engineer immediately, or closer to the time. Once deployed and the engineer accepts the job on their mobile device, they are then able to see all assets that need to be serviced on that visit and mark them as completed as they move through the job. There is often documentation that must be completed in order to prove that servicing has taken place. In the past, these documents were completed using paper which proved to be inefficient. Now, fire safety companies can also take advantage of this great feature.
Fire safety and security management software is a high priority for software developers JobLogic who aim to release upgrades to their system over the course of 2015. The changes will make it easier for fire safety management professionals to streamline their job management process.