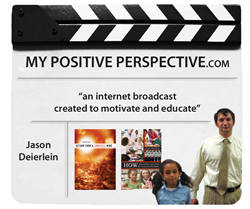 I want to help prevent this disaster from ever happening again.
Charleston, SC (PRWEB) February 25, 2014
On February 25, 2014, My Positive Perspective aired an episode with host Jason Deierlein and Charleston fireman David Griffin. The episode discussed the tragedy that occurred in 2007 when the mattress store burned down, killing nine Charleston firemen. Griffin drove on of the first trucks in response to the fire. For the My Positive Perspective episode, Deierlein first asked Griffin, "How long after the tragedy did it take to realize that you could do something positive about the tragedy?"
Griffin said in response, "It took a while after the tragedy to get myself of the personal abyss I was having, so it was a couple of years of depression and guilt before I realized I wanted to turn a negative into a positive. I turned to martial arts to self medicate and one day after a fight I realized that there was more I could do to help prevent this disaster from ever happening again and honoring those nine fire fighters so they don't die in vain."
Deierlein then asks Griffin, "What was it like on the day of the mattress store tragedy?" Griffin responds, "I had just been promoted to a new position as an assistant engineer so I would be pumping the water. That was the first fire at that position so I lacked experience and training. However, that's what I've dedicated my life to I'm a training instructor in Charleston."
My Positive Perspective is a media outlet believing that improvement in our community will be best achieved by focusing on the good things happening in our world today. Having survived a near fatal car accident as a youth, a shift of perception forced one to have a mentality of always concentrating on the brighter sides of things. This was true, and in my book, Return From a Comatose Mind, this belief was put to the test. Appreciation for life was the biggest thing one took away from my brush with death, and it is because of that gives me such a huge desire to be helpful to many. My Positive Perspective is a way of overcoming challenges through positive thinking.