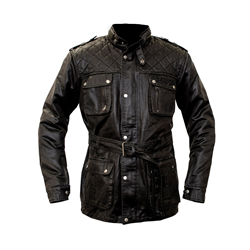 The IOM Classic TT is one of the highlights of the road race season and showcases the very best classic sports bikes!
London, England (PRWEB UK) 19 August 2014
The Isle of Man TT is recognised internationally as one of the most iconic motorcycle road race competitions in the world. The Classic TT is taking place this weekend 23rd to 25th August 2014, featuring some of the most desirable classic motorbikes in the world. The event will commemorate the grand history of the TT, which has been on the island for more than 100 years, and is a unique celebration of the illustrious racers that have graced the circuit through the decades.
The Classic TT event lasts throughout the final two weeks of August, with the keenest race days taking place on the 23rd and 25th. Engine classes include 250cc, 350cc and 500cc machines. There will also be a nod to the great Joey Dunlop, with his nephew Michael Dunlop scheduled to make an appearance in a commemorative highlight parade lap, the 'Joey Dunlop Road Racing Legend – the Rivals'.
One of the brightest stars of road racing, Joey Dunlop broke records as the winner of 26 races at the Isle of Man TT, therefore twenty six of his racing competitors (themselves famous names in bike sport such as Carl Fogarty) are taking part in this parade to remember a legend. Joey's younger brother Robert will be represented by his son Michael, himself an established road race champion.
RST are the official Safety Partners of the Classic TT, rising from the demise of Eurohelmets in the late 1980s, into probably the fastest growing brand in the motorcycle industry with a fiercely envied modern race pedigree.
Firecrest Moto are one of the largest UK stockists of this popular brand, and are pleased to announce the in stock arrival of the RST Classic TT Jacket range, available in waxed cotton and leather, each branded with the inimitable Classic TT emblem. This exclusive range is only currently available at Firecrest Moto and from the RST enclosure at the Classic TT!
RST is most widely known for their keenly priced and well-designed leathers. The race department at RST's Derbyshire headquarters provides a badging service not only the likes of their top sponsored racers like Cameron Donald and Josh Brookes in the TT and BSB, but every racer. According to Jonny Towers, founder and strategic guru of RST Motorcycle Clothing, every one of their new styles is test ridden by a dedicated group of bikers, through the very worst the British weather can throw at them, before being signed off to production.