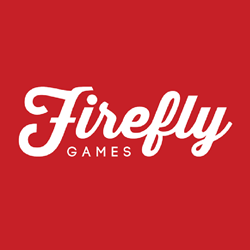 Instant entertainment is ubiquitous in the modern world. We are excited to be at the forefront of the mobile gaming revolution, and particularly excited to be developing the Australian marke
VICTORIA, Australia (PRWEB) May 06, 2021
With the release of a social competition to promote their new game Zombie Rollerz: Pinball Heroes, Firefly Games has announced its intentions to grow the mobile gaming market, with particular attention in the Australian and Oceanic markets. While PC, Console & Handheld games are in decline, mobile gaming has boomed to US$85 Billion, now accounting for more than 51% of the total $165 Billion in computer gaming revenue.
The pandemic a primary catalyst for the upswing in gaming. Global user numbers increased 12% in 2020, and Q1 2021 has shown no signs of slowing down, with $22 billion spent. The app store is responsible for US$13 Billion (up 30%) and Google Play US$9 Billion (up 35%). The numbers are staggering, driven by customers eager for entertainment.
The Australian mobile gaming market is worth a comparatively small US$306m with user penetration 30.7%. In contrast, Canada (a nation of similar size and density) saw US$634m in revenue. To Firefly Games and sister company Galaxy Racer, this spells opportunity.
In partnership with Galaxy Racer, Firefly Games have seen opportunity in the Australian market, now a core focus for their growth aspirations. Following the record-breaking success of the Australian Fortnite competition, which peaked at 25,000 concurrent viewers, this week, they launched a contest promoting the mobile game Zombie Rollerz: Pinball Heroes.
"Instant entertainment is ubiquitous in the modern world. We are excited to be at the forefront of the mobile gaming revolution, and particularly excited to be developing the Australian market" said Michael Zhang, CEO of Firefly Games.
Paul Roy, CEO of Galaxy Racer Reinforced this commitment, "Working together, both Firefly Games and Galaxy Racer are committed to growing the gaming market in the Oceanic region. This is the first of many promotions and collaborations."
How To Enter The Competition
The social media-led competition offers nine Xbox Series S units as prizes, just for making a quick tweet about the popular Apple Arcade game, Zombie Rollerz: Pinball Heroes. The competition is open until May 30th, 2021.
Entries are submitted by posting to Twitter or Instagram using hashtag #zombierollerzph, and creative captions that match the cartoon strip advertised on the promotional website https://zombierollerzphcomp.com/.
Example: "... I asked for a workout, but this isn't what I meant!" #zombierollerzph
Entries are collected automatically, with the winners announced on June 1st, 2021.
Where To Play Zombie Rollerz: Pinball Heroes
The mobile game is currently available on Apple Arcade, and you can play it on your Mac, Apple TV or any iOS devices. Apple Arcade is available for $4.99 per month with a one-month free trial.
About Firefly Games
Firefly Games was founded in January 2015 on the idea that the future of mobile gaming is global and highly community driven. Firefly Games is mobile game publisher and developer for the global iOS and Android market, and most recently have partnered with Apple to bring exciting new titles to the Apple Arcade ecosystem. Since its establishment, they have worked with leading mobile game developers and have partnered with major production film studios on projects for world-renowned intellectual properties (IP) from Skydance Media, Dreamworks Animation, MGA entertainment, and NBC Universal on creating the perfect game for beloved IP. Firefly's team has worked on titles such as Kung Fu Panda, How to Train Your Dragon, Shrek, Madagascar, Terminator: Dark Fate, L.O.L Surprise and more.