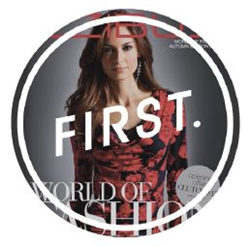 What gets Measured, gets Managed. - by Peter Drucker
Auckland, New Zealand (PRWEB) March 14, 2014
FIRST New Zealand has just released their new case study on Google Analytics for EziBuy showing their approach to web analytics for EziBuy e-commerce website.
EziBuy, purchased by Woolworths for $350M in 2013, is a leading multi-channel retailer offering fashion clothing and home decor in Australasia. FIRST has been working with EziBuy continuously since 2005 to optimise the return from digital channels, driving significant new customer and revenue growth for EziBuy. Leveraging the Google Analytics global partner network (GACP), FIRST has configured Google Analytics and Google Tag Manager (GTM) for best practice.
An accurate analytics implementation along with FIRST's smart, analytical decision support is crucial for EziBuy to understand which digital channels provide the highest and best return for EziBuy's marketing investment. EziBuy customers can purchase from EziBuy's NZ and AU websites, a multi national contact centre, or from one of EziBuy's New Zealand retail stores. The campaign objectives were to make full use of the Google Analytics tracking solution to accurately track and measure online activity to enable smarter business decisions.
EziBuy understood early on that robust, end-to-end visitor tracking is a key requirement for better E-Commerce decision making, as well as understanding a customer's first visit purchase behaviour better and carrying out life-time value (LTV) customer analysis.
Google Analytics is a service offered by Google to track insights of visitors to the website. This free service can track traffic and traffic sources and measures conversions and sales for e-commerce websites. Correct implementation and advanced customisation is crucial for big e-commerce businesses to get right statistics of the website visitors for continuous optimisation of the website as well as business.
FIRST, a Google Analytics Certified Partner (GACP), has heavily customised Google Analytics for EziBuy to meet their desired objectives by utilising the broad expertise knowledge provided within the company. The major tasks involved:

E-Commerce Tracking
Tracking new & Existing customers separately
Extensive channel tagging
Powerful Funnel Tracking
Custom Reporting Dashboards
Google Analytics + SAP Integration
Understand Acquisition by Referrer
Mobile user Tracking
Google Tag Manager (GTM) Implementation
A quote by E-commerce Manager Emma Thomas about FIRST brings their passion, value and engagement precisely to the point: "FIRST have worked with us for almost ten years to deliver smarter digital marketing and they remain integral to our marketing processes, essentially acting as an extension of our own in-house resource and expertise. Our advanced implementation of Google Analytics enables data-driven decision making which in turn drives greater returns for our business."
FIRST is a New Zealand's leading multi-disciplinary digital agency that focuses on delivering campaigns and creative that targets, captures, engages, convinces and converts consumers. Visit FIRST website to get more information on their digital marketing services and other case studies.
You can view the full case study here.